Zelle limits for some rent payments can make the mobile app a poor option for online rent collection. As a landlord, collecting rent on time is your top priority. So, it makes sense to offer your tenants the best methods to pay rent online. While using Zelle is free in most circumstances, limits to Zelle's functionality for collecting rent means it's worth exploring other options.
Even if Zelle limits don't affect your rental payments or bank transfers, does this mean using Zelle to collect rent is a good idea? And what if your tenant asks: "Can I use Zelle to pay rent?" What should you say?
Find out the answers to rent-related questions about using Zelle Pay to collect rent.
What is Zelle?
Zelle is a payment gateway to facilitate bank-to-bank transfers. The user (tenant) needs the recipient's (landlord) email address or US mobile phone number to transfer money between bank accounts. According to Zelle, you can instantly "send money to almost anyone you know and trust with a bank account in the US."
Zelle is already a popular mobile payment app. Official statistics show that in 2020, Zelle processed 1.2 billion bank transactions. Because the mobile app is so popular, you may be thinking that Zelle could be an excellent way to collect rent.
Zelle Transfer Limit for Rental Payments
Does Zelle have a limit on weekly or monthly transfers? Zelle limits for rent payments (money transactions) are determined by your bank or credit union. If your bank doesn't support Zelle, the limits for transferring rent money could be as low as $500 per day. However, even if your bank or credit union supports Zelle, there are still limits on transfers.
How could these limits when using Zelle to collect rent impact your rental business? For example, suppose you have several rental units and all your tenants use Zelle to pay rent. In that case, the transfer limit due to using Zelle could seriously impact your cash flow.
For example, major banks such as the Bank of America don't charge landlords fees for using Zelle. However, they have a daily transfer limit of $2,500 and a $20,000 monthly limit. However, other smaller credit unions impose a $5,000 monthly limit and a reduced weekly limit. Therefore, if you have 15 rental units averaging $1,400 a month in rental payments, you will find it difficult to access your cash.
Of course, suppose you only manage a single rental property, and you and your tenant both use Zelle. In that case, it could be a suitable option.
But if you manage several rental units and your tenants use multiple methods to make online rent payments, you will be forced to look for an alternative to Zelle.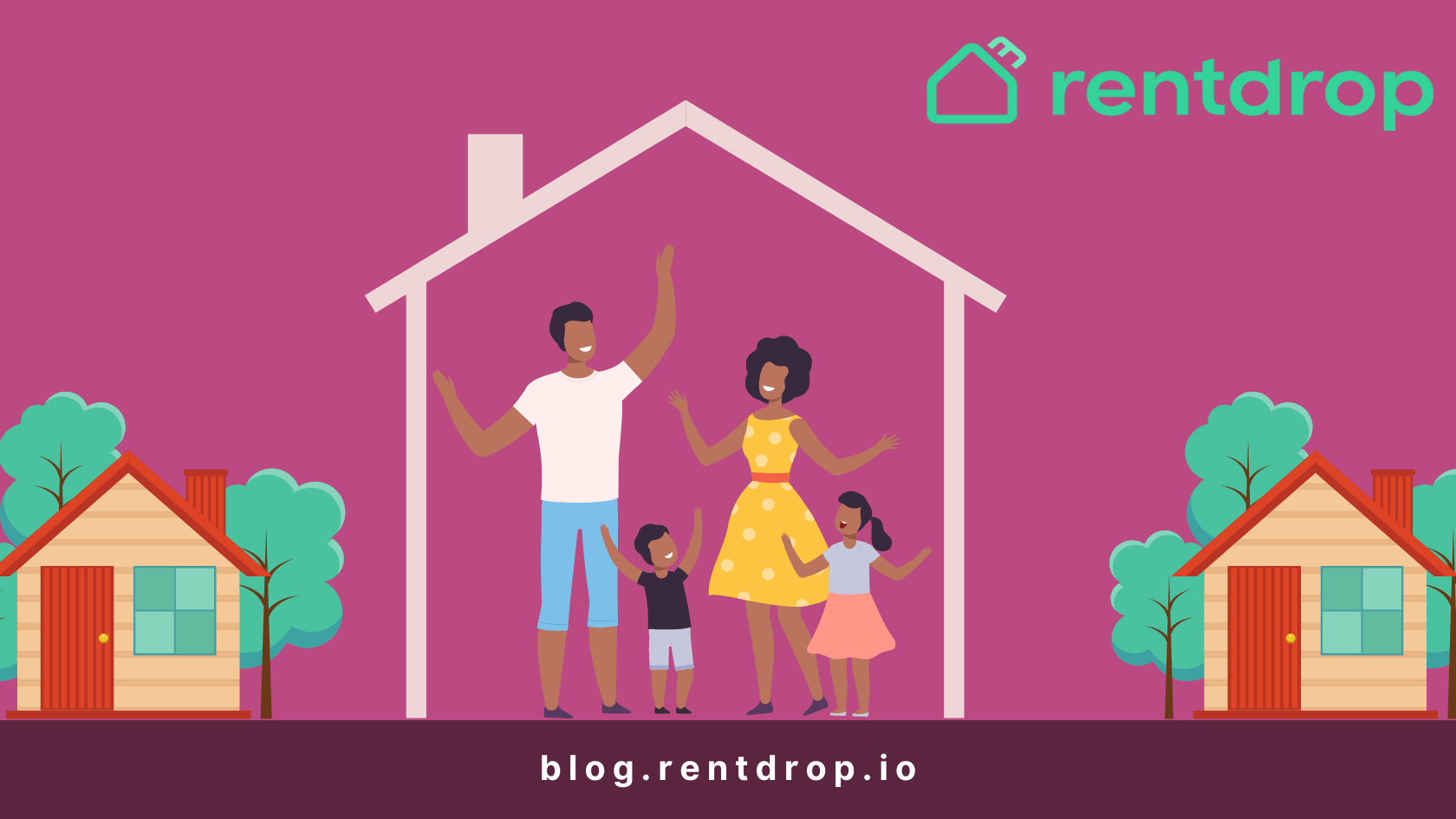 Using Zelle to Collect Rent
Zelle is free for landlords to use without any transaction fees (depending on your bank). All your tenant must do to pay rent is enter your mobile phone number or email address. Then the rent payment instantly arrives in your account. The service is free and straightforward.
While Zelle is a suitable alternative to paper checks, it's not the best alternative. Dedicated rent collection apps like RentDrop, contain all the essential features you need to run a successful rental business. For example, RentDrop and similar apps are free to use, have instant bank transfers, and don't charge processing fees. In addition, they allow you to set up automatic rent payments, send payment reminders, and accept various payment methods—debit cards, credit cards, and ACH bank transfers.
Related reading: The worst options for collecting rent online.
Why Zelle Limits Your Rental Business
As a rental property owner, the Zelle weekly limits could have negative consequences for your rental business. Apart from restricting the amount of cash you can transfer, the mobile banking app lacks many other essential features for landlords.
Let's look at seven reasons you should find alternatives to peer-to-peer mobile apps such as Zelle, Venmo, PayPal, and Cash App.
1. Zelle doesn't block partial payments
One of the most worrying dangers of using digital payment apps to collect monthly rent is having no control over payments. This means that Zelle limits your ability to refuse partial payments from tenants. This common flaw in peer-to-peer payment apps can make it difficult or impossible to evict a tenant for non-payment of rent.
Suppose you start an eviction process because a tenant has missed several rent payments. But have you thought about what happens if the tenant uses Zelle to pay a few dollars in rent—i.e., makes a partial payment. In that case, eviction proceedings start again. This happens because you can't use Zelle to block partial payments.
Does it not make sense to look for an alternative to Zelle?
2. Zelle has transfer limits
For some rental property owners, Zelle's transfer limits cause issues with cash flow. While this may not cause problems if you have one or two rental properties, it makes running a successful business challenging.
On the question of transfer limits, Zelle's website states: "Your financial institution determines [transfer limits]. Please reach out to your bank or credit union directly to find out what specific limits they have for their customers."
Here are some examples of weekly and monthly limits you could face with using Zelle for rent collection:
Bank of America $2,500 $20,000
Citibank (basic account) $2,000 $10,000
Citizens Bank $1,000 $5,000
Ally Bank $5,000 $10,000
Wells Fargo $2,500 $20,000
So, before choosing Zelle to collect rent, it's a good idea to see how much money you need to transfer each month. But why not take the easy route — choose a rent collection app that doesn't have any transfer limits at all.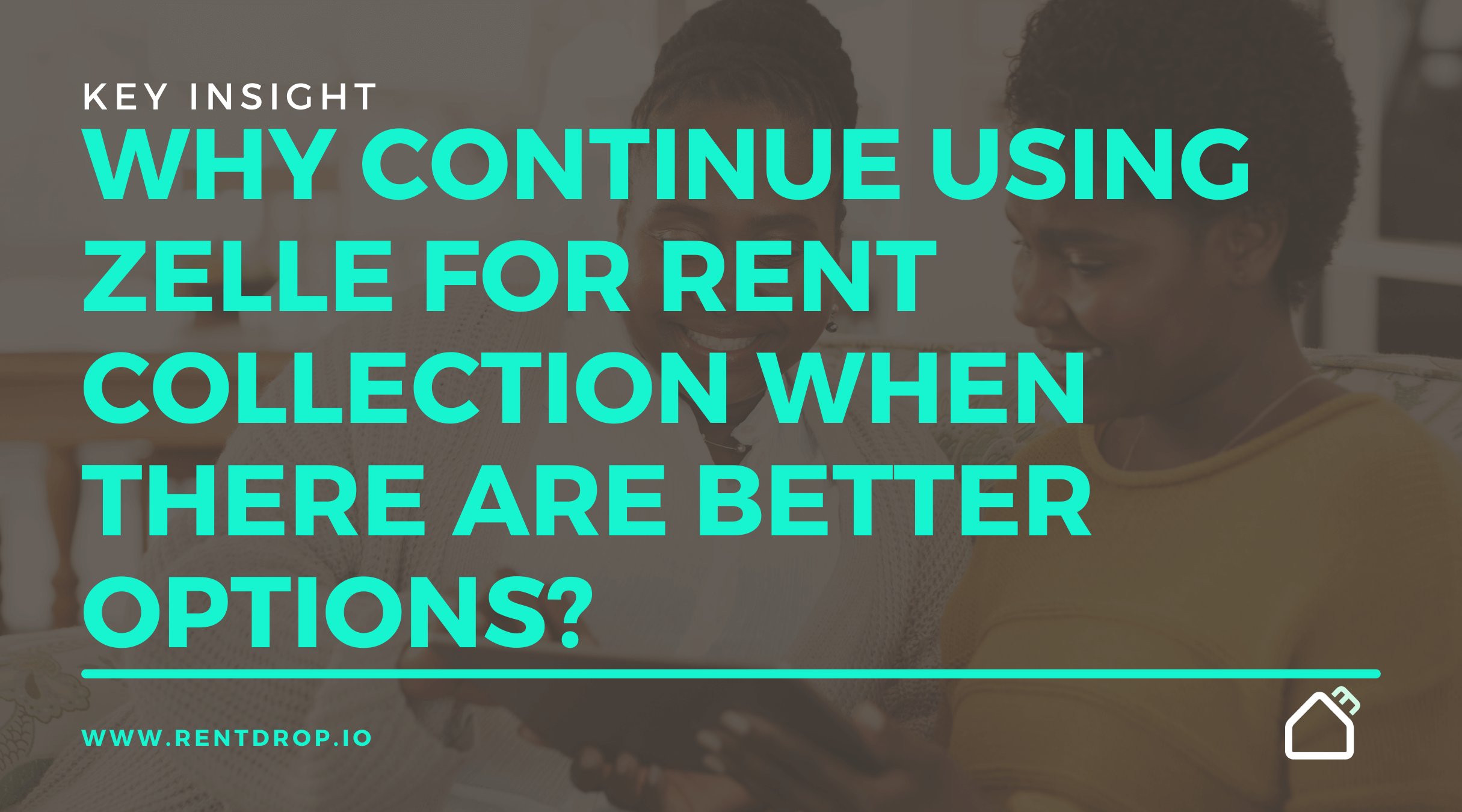 3. Zelle isn't available to all landlords
It's vital to remember that Zelle may not be available to you. Therefore, the question of using Zelle doesn't arise. Zelle only partners with certain banks and credit unions. So if you use a small credit union that doesn't accept Zelle, you cannot use Zelle to collect rent.
Zelle has no option to use a business account if your bank or credit union doesn't partner with Zelle. For example, maybe your bank or credit union offers Zelle personal accounts. That's great, but it's no guarantee that you can use a business account to run your rental business.
4. Zelle fees for landlords
Similar to the question of Zelle transfer limits, your bank determines fees for small businesses. So, it could be the case that your bank charges you a hefty fee for receiving rent payments or making business money transfers. Other mobile apps such as PayPal and Venmo charge nearly 2% per transaction when using them for business accounts.
5. No automatic rent payments
Zelle doesn't have any feature to set up recurring monthly rental payments. This is one area where rent payment apps like RentDrop have a definite advantage. The only way to make automatic rent payments with Zelle is through your bank. However, that is not always possible.
6. No purchase protection
A crucial disadvantage of using Zelle for rent collection is that there is no protection for landlords. Zelle won't assist in resolving tenant-landlord disputes. What would you do if a tenant mistakenly initiates the monthly rent payment to the wrong person? In that case, Zelle won't refund the money. So it's the tenant's responsibility to get the money back. And they may or may not be successful.
This means that rent is late. Depending on the tenant's financial situation, you may never get that month's rent. Therefore, your only option is to write off the missing rent payment or serve a notice to pay or quit. This scenario never happens when using a mobile app designed for rent payment.
7. Zelle lacks options to charge late fees
Late payments are not uncommon. Most savvy landlords have a late fees policy. But if you're using Zelle to collect rent, there are limits on what you can do. One of Zelle's limits is charging late fees. Of course, you can make a payment request through Zelle. But the whole process of collecting late fees is messy, time-consuming, and a job you can do without.
The best solution for collecting late fees is to use an app like RentDrop. So, what happens if a tenant is late with rent? The late fees are automatically added to next month's rent. However, because RentDrop sends out payment reminders and allows tenants to set up automatic payments, late rent payments with RentDrop are rare.
A Better Solution to Zelle for Rent Collection
RentDrop doesn't have the limits that Zelle has when it comes to collecting rent. Tenants can pay rent easily, and it costs nothing for landlords to use. What's more, there are no limits to transfers—something that impacts Zelle's effectiveness for collecting rent.
RentDrop is a rent collection app designed for landlords and tenants to make online payments. Here are some of the features that you can enjoy by using RentDrop:
Block partial payments
Automated payments for renters
Send payment reminders to renters
High weekly payment limits
Keep track of payment history
Landlords receive incoming payments for free
Accept a range of online payment methods—debit card, credit card, direct bank deposits
Process security deposits
Automatically charge fees for late rent payments
Reduce the risk of potential eviction proceedings
Transfer of funds in four days or fewer
To ensure you receive rent on time, it's a good idea to have a rent collection policy. Typically, most states require that you offer two methods for tenants to pay rent.
In the rental agreement, you can state your preferred method to receive rent and offer an alternative. It's also a good idea to have a clause in the lease that cash payments and peer-to-peer payment platforms (Zelle, PayPal, Cash App, and Venmo) are unacceptable.