Checking a prospective tenant's rental history is a crucial part of processing rental applications. Successful landlords and property owners know how vital it is to check more than the credit score. A tenant's rental history report includes information about late rent payments, evictions, and previous addresses. Just because someone pays their bills on time doesn't mean they will be a good tenant.
This article is a helpful guide on how to check rental history on a tenant's application. You will find why it's so essential to carry out a comprehensive check on each potential tenant.
Getting a history of an applicant's past rental will help you overcome two of the biggest worries that landlords have—payment problems and evictions.
What Does a Tenant's Rental History Report Include?
Rental history is information relating to where tenants have lived before. It includes former addresses, length of stay, rental price, payment history, and references. Additionally, a rental history report can consist of a credit report. This essential document helps you see a tenant's spending habits and attitude toward money.
Generally, a tenant's rental background focuses only on rental payment history. Other valuable information includes references from previous landlords and their current employer. For example, did the landlord have problems with the tenant? Did the tenant leave the rental unit clean and in good repair? Does the tenant earn enough to pay rent every month? This is vital information to verify so that you can make your decision.
When checking rental histories, it's crucial to remember that each state has its own laws. Some states allow you to get an eviction history report and check for criminal activity. Once you combine all these details, it becomes more apparent if the applicant will be the right tenant.
What if My Tenant Doesn't Have a Rental History?
A young adult leaving home probably won't have a rental history. This means that the two main things to check on the rental application may not exist. If this is an applicant's first rental agreement, there will be no rental report. If they have never applied for credit or had a bill in their name, there won't even be a credit history.
Of course, because someone has no rental history doesn't mean they won't be the perfect tenant. But you still need to verify the most amount of information possible.
Four things that will give you a good idea of a tenant who doesn't have a rental history are:
Employment history: Check to see if they have a job and how long they have been with the company. Someone who switches jobs frequently may not have a steady income. Ask for a reference from their current employer. Then, confirm with the employer the details.
Payslips or tax returns: Tax returns may also depend on age. If an applicant hasn't completed a tax return, you should ask for at least the last three payslips to verify they have enough income to pay the rent.
The possibility of a co-signature: If someone is willing to co-sign the lease agreement, there is a good chance this person is reliable. Plus, it means you are covered in case the tenant doesn't pay. Just remember to carry out a rental history check on the co-signer.
Your first impressions: Regardless of age, first impressions matter, and you should trust your instincts. Make sure the applicant is polite, on time, considerate, and has the qualities you would like to see in a tenant.
5 Steps to Confirm a Tenant's Rental History
How can you check a tenant's rental history? Here are five things you should do to check that a prospective tenant will be a good fit for your rental property.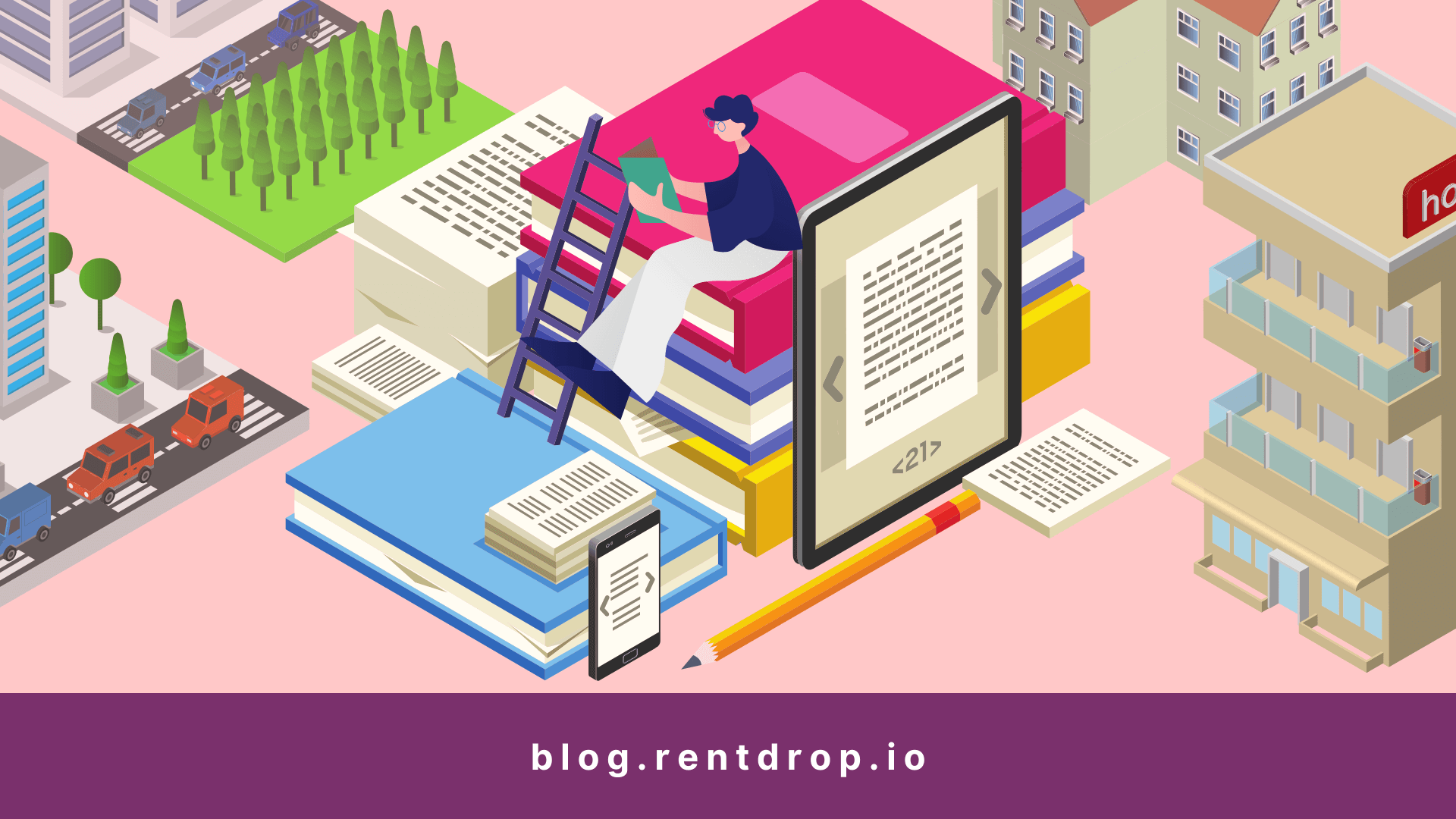 1. Create a standard for your applications
Before beginning to look at applications, decide what you are willing and not willing to accept. For example, how many late payments are OK before you see this as a problem? Is it important if a tenant doesn't have a rental history? What about accepting a tenant with previous evictions?
Be careful about setting unrealistic expectations. It is also crucial to avoid setting standards that go against the law. For example, the Fair Housing Act says that you can't exclude people based on gender, race, nationality, religion, disabilities, sexual preferences, or disabilities. And check with state laws before considering criminal backgrounds.
2. Tell applicants that you will carry out a rental history
Always inform tenant applicants you will check their rental history. You should ask for three previous rental addresses and landlord contact information. If someone isn't happy with this, it's a red flag that there have been problems in the past. Checking their rental history is a vital part of the application process.
Part of your application has to include a tenant information release form. This is a legal document that authorizes you to look at the applicant's rental history. To save time, you can let applicants know you will be doing this in the rental advert.
3. Verify the rental application information
Take time to check the application form carefully. Look for any missing information, like gaps in their rental history. For example, they may have left out a full address or the landlord's contact details, hoping that you will contact the other two. This could be another sign of a problem.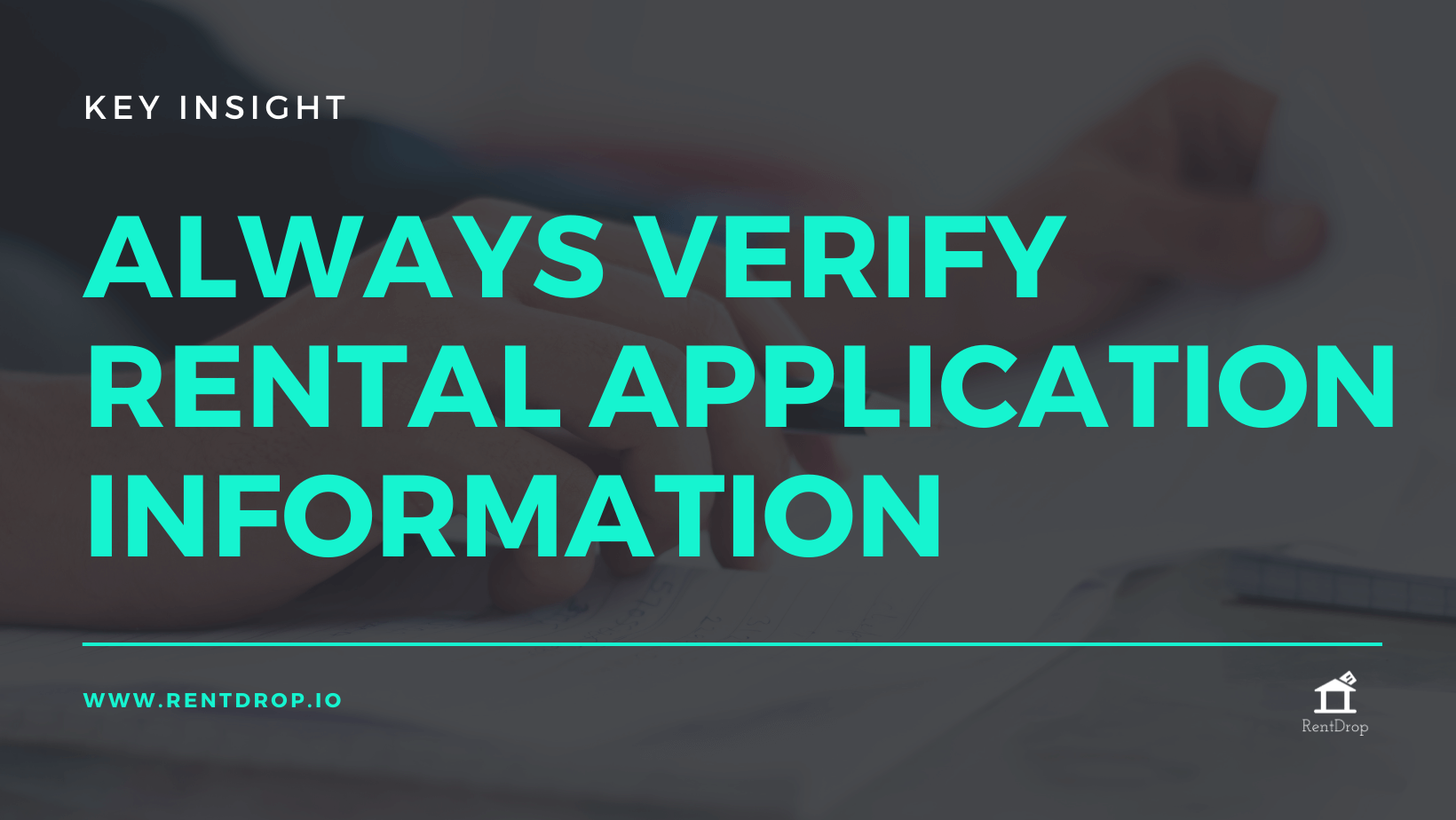 If there are gaps in their rental history, ask some more questions. It may be they have something to hide. Or there could be legitimate reasons why there are gaps on the rental history report.
4. Contact all the landlords listed
For landlord references, you can conduct a phone call or request a letter in writing or email. Either way, here are some things that you should aim to discover:
Confirmation of the applicant's name, when they rented, and if they paid rent on time.
Whether they cared for the property and if they left it in good condition.
If there were any issues with communication, maintenance, or problems with other tenants.
The reason for leaving, if they got their full deposit back and if the landlord would rent to them again.
It's a good idea to search for the landlord's contact information online to ensure it matches. Also, look out for anything that doesn't match the application form. Also, be careful if a previous landlord doesn't want to answer any questions. Asking industry-specific questions will help you spot a friend or family member impersonating a landlord. Fake landlord references can lead you to accept bad tenants.
5. Complete the tenant screening process with other important checks
An eviction history check is one of the most vital parts of a tenant's rental history. You can use the report to verify the applicant's information and even the landlord references. A tenant with eviction records could mean that you will have serious problems with the new tenant.
To get a complete overview of your prospective tenant, you should also get a credit report and an income verification letter. This information will help you understand if the applicant regularly pays their bills on time, are in a lot of debt, and have a steady income.
Why Checking a Tenant's Rental History is Vital
Due diligence is crucial when checking a tenant's rental history. Getting the right tenant in your rental property helps to ensure your landlord business remains profitable. You have fewer cash flow issues, fewer problems to deal with, and reduce the risk of evicting the tenant.
Finding the dream tenant isn't easy, but it's not impossible. A tenant's rental history is the first step to ensuring you are on the right track.