If you are starting a landlord business, you may be considering accepting renters who receive housing assistance under Section 8. For many property owners, taking Section 8 tenants means they are guaranteed rent payments, get rent on time, and fewer rent defaults. You can also sometimes charge higher rent. It could seem that becoming a Section 8 landlord is a great way to kickstart your rental business.
Startup landlords find that accepting tenants who receive Section 8 housing vouchers can be a complicated process. There is more paperwork to ensure your rental property meets strict standards and is up to code. Also, there may be limits on how much rent you can charge depending on where your rental units are located. Also, many landlords view low-income families as high-risk tenants.
Of course, there are pros and cons to accepting Section 8 tenants. But if you're a beginner landlord, do the advantages outweigh the disadvantages of being a Section 8 landlord? This article helps you make an informed decision on accepting tenants who get assistance from the local housing authority.
What is a Section 8 Landlord?
What is Section 8 housing? Section 8 is a general term for low-income households to receive assistance to pay rent. The U.S. Department of Housing and Urban Development (HUD) funds the Housing Choice Voucher Program program. This program allows private landlords to rent accommodation at fair market rates to eligible tenants.
Generally, renters who qualify for rental assistance receive between 40 and 70 percent of the monthly rent. The amount of money tenants get depends on their income level. The advantage to landlords is that they receive this federal housing assistance directly in their bank account.
In some ways, becoming a Section 8 landlord is no different from renting to private tenants. You negotiate the lease agreement directly with the prospective tenant. The tenant must stick to all the terms of the rental contract. Additionally, you should carry out the same screening process as you would for any prospective tenant.
How Does a Landlord Become Section 8 Approved?
Any rental property owner thinking of renting to Section 8 tenants must apply to the local public housing authority. You will need to fill out a "Request for Approval Form." After that, an inspector checks that the rental property meets HUD's housing quality standards. If there are issues, you must make the necessary repairs to bring the unit up to par.
As part of the application to join the Section 8 voucher program, you will have to provide information about the rental unit. This information includes the proposed rental rate, utilities included, and when you plan to start renting.
If approved, Section 8 landlords can market rental units specifically to target eligible tenants. Although you can screen tenants as usual, all tenants receiving housing vouchers are pre-screened.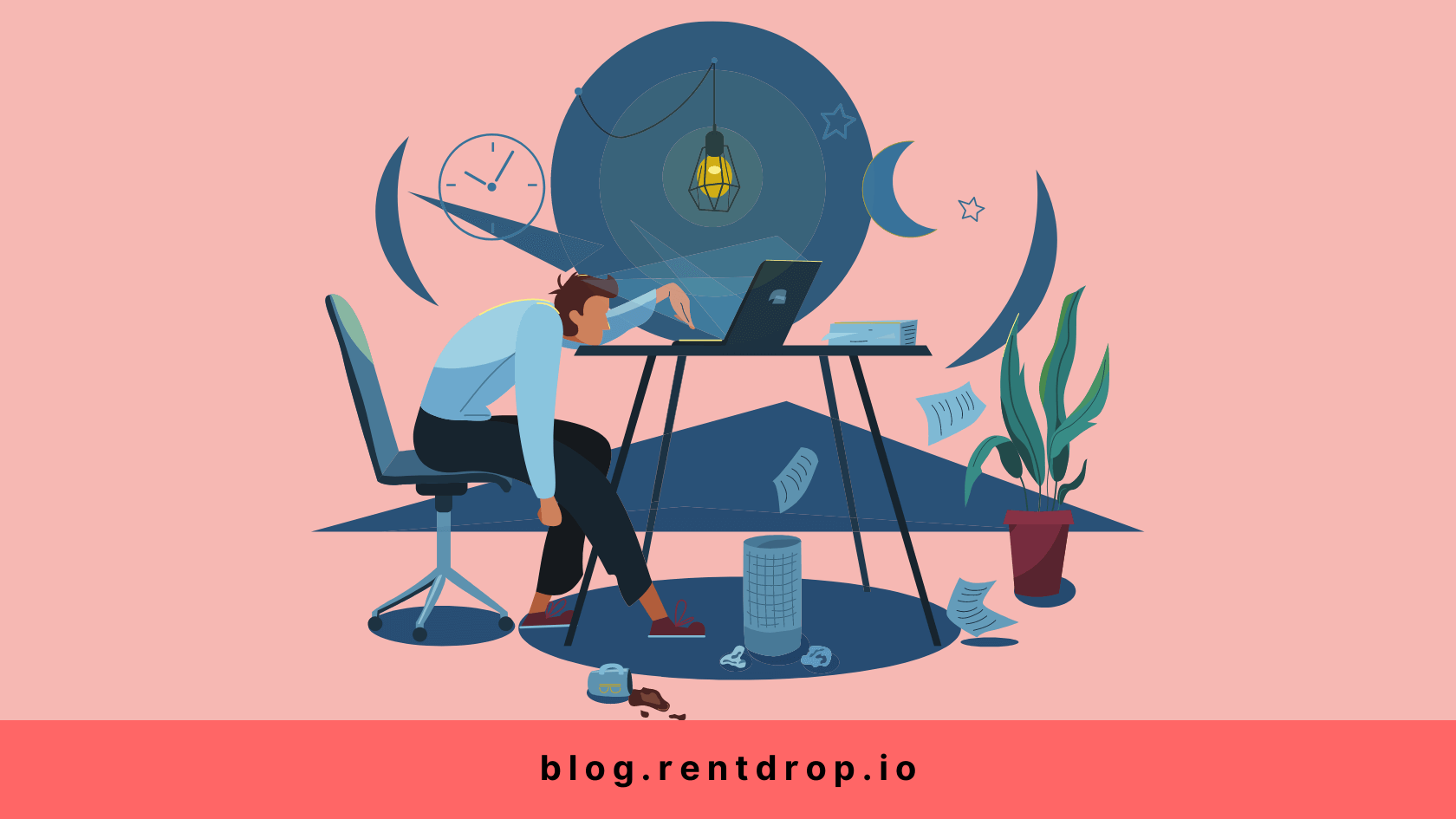 The Difficulties for Beginner Landlords Accepting Section 8 Housing Vouchers
All rental property owners face challenges to become Section 8 landlords. For beginner landlords, it can be a complicated process to offer subsidized housing to tenants. Also, some landlords view Section 8 tenants as "high-risk." This can make your landlord job more difficult, especially if you have little experience resolving landlord-tenant conflicts.
Before you decide on enrolling in the Housing Choice Voucher Program, here are a few things to consider.
1. Section 8 property have frequent inspections
Annual property inspections are necessary if you decide to provide Section 8 housing. Once a year, someone from the Public Housing Authority (PHA) will inspect your property. It's important to remember that routine inspections take place whether you have a Section 8 tenant living there or not.
The yearly inspection checks 13 areas of the property. These include electrical hazards, smoke detectors, plumbing, bathroom fittings, and the condition of windows, ceilings, and floors. If the PHA inspector discovers any failings, you must make repairs within a specific time.
2. Section 8 landlords can only charge fair market rent
Although you can make yearly rent increases, there are limits on what you can charge Section 8 renters. The purpose of the housing assistance program is to make renting affordable for low-income individuals.
Here are some criteria that HUD considers when deciding the maximum allowable rent:
Fair market rent for your area
Rent can't exceed 30 percent of the adjusted household income
Allowance for utility payments
3. Section 8 landlords can wait a long time for the first month's rent
One reason why beginner landlords avoid Section 8 tenants is that they can wait months before receiving any money. If you are starting a rental business, a healthy cash flow at the start is vital. With HUD Housing Choice vouchers, you only receive money after the tenant moves in. But even then, your first payment can be delayed by several months.
So, before becoming a Section 8 landlord, ensure you can afford to maintain the property for at least a few months. Of course, after getting the first payment, deposits from the PHA are consistent and reliable.
4. Some tenants in Section 8 housing can be challenging
Dealing with difficult tenants is a risk any property owner faces. But suppose you are a new landlord or have little experience dealing with challenging tenants. In that case, you could find they cause too many headaches.
Many low-income renters are in the rental assistance program because of challenging circumstances. This could be due to job stability, poor health, or low wages. These problems can mean that some Section 8 tenants have trouble paying their portion of rent.
The financial challenges that some low-income tenants face can affect how they care for the property. For example, they may not have the cash to keep the property maintained as per the rental agreement.
Of course, any tenant, regardless of income, can become problematic. So, it's always vital to screen all tenants. The screening process should include credit checks, eviction history, and background checks. Screening is the best to reduce your risk of dealing with challenging tenants. It's also essential to collect a security deposit from Section 8 tenants.
5. It's more difficult for landlords to evict Section 8 tenants
It is tougher to evict tenants who receive housing assistance payments. Taking eviction action is time-consuming, costly, and an unpleasant experience for any landlord. But if you are a new landlord, you will find the eviction process even more difficult.
When evicting renters who receive housing aid, you must follow state eviction laws. This includes giving the tenant the eviction notice in the required time. However, you have more paperwork to do when filing for eviction in the local court.
First, you will need to send copies of all documents to the local housing authority office. You will also have to explain the violations and why you're taking eviction action. In some states, you need permission from the PHA to file an eviction lawsuit.
Generally, tenants receiving Section 8 vouchers want to avoid evictions at all costs. If the court rules in your favor, the judgment is recorded in their eviction history. They will then struggle to get housing vouchers in the future.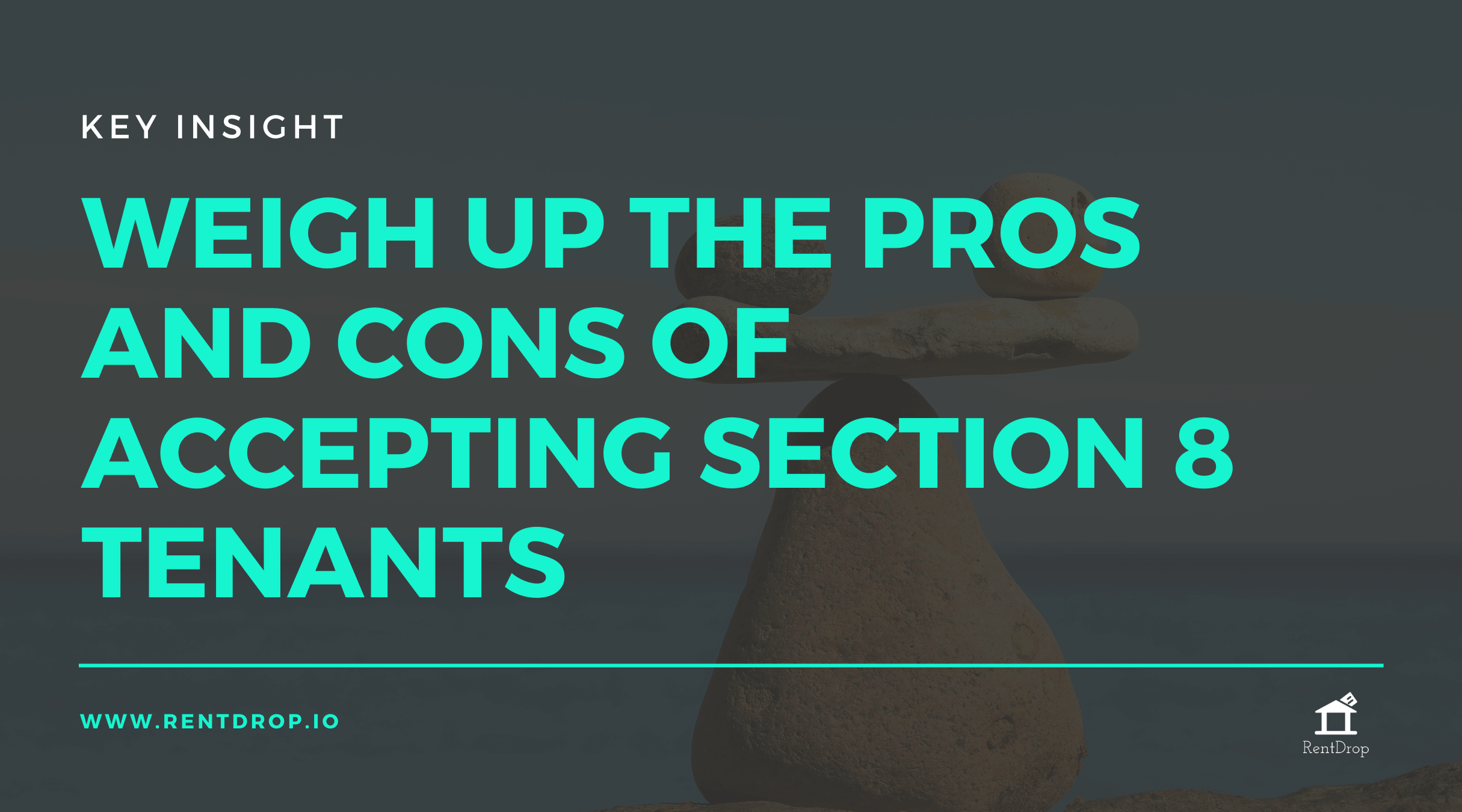 Why Do Landlords Choose to Accept Section 8 Tenants?
Why do some landlords want to sign lease agreements with low-income tenants? Here are a few reasons why experienced landlords prefer Section 8 tenants:
Reliable monthly rent payments:

The housing voucher is a government guarantee for the portion of rent. Successful landlords always thoroughly screen all tenants—including Section 8 ones. It's also a good idea to use a trusted rent collection app so that tenants can set up automatic payments or direct deposit bank transfers.

Fewer vacancies:

Renting to Section 8 individuals gives you a wider pool of tenants to target. You can also market vacant rental properties on websites specifically for tenants in the housing voucher assistance program.

Allowable rent increases:

Section 8 landlords tend to find it easier to increase rent annually. Most states allow rent increases in line with fair market rents. Because the government pays a large portion of the rent, tenants tend to complain less.
Becoming a Section 8 Landlord — In Conclusion
Many landlords are successful when accepting Section 8 tenants. However, for beginners, the cons of renting to low-income families often outweigh the pros. Participating in the Housing Choice Voucher involves more red tape and property inspections. Also, lacking experience when dealing with problematic tenants can be a steep learning curve for startup landlords.
Most beginner landlords gain experience renting to private tenants. After some time, they weigh up the advantages and disadvantages of having tenants in the Section 8 voucher program in their rental properties.