Collecting monthly rent payments on time is one of your biggest concerns as a landlord. Using rental payment software can make your job much easier. The best mobile apps for rent payments allow your tenants to pay rent online, straight into your bank account. In addition, choosing an app to manage a rental business also opens up a host of features that reduce the stress of property management.
Cozy and Rentdrop are two digital solutions that make it straightforward for you to collect rent from tenants. But an app for landlords should also be easy for tenants to use. Online rent collection software like Rentdrop and Cozy does an excellent job of helping you manage tenants' rent payments. But how do these rent payment solutions compare?
For example, you might wonder how much will it cost me to use Cozy? And even though Cozy is a well-known property management software, are there any compelling reasons I should choose Rentdrop instead of Cozy? And, how can I handle late rent payments or partial payments from tenants?
This article puts the rent payment features of Cozy and Rentdrop side by side. You will find out which app is best for tenants and which is best for landlords. We will compare four main categories: costs, convenience, automated features, and value to tenants.
The features of Rentdrop and Cozy you will learn about include the following:
Cost and pricing plans

Rent collection tools for landlords

Rent payment management

Rent payment features for tenants

Property management
There are many ways to collect rent — some are excellent, and some are best avoided. Thankfully, several effective and easy-to-use digital tools can make rent collection straightforward.
Cozy vs. Rentdrop for Rent Payments — At a Glance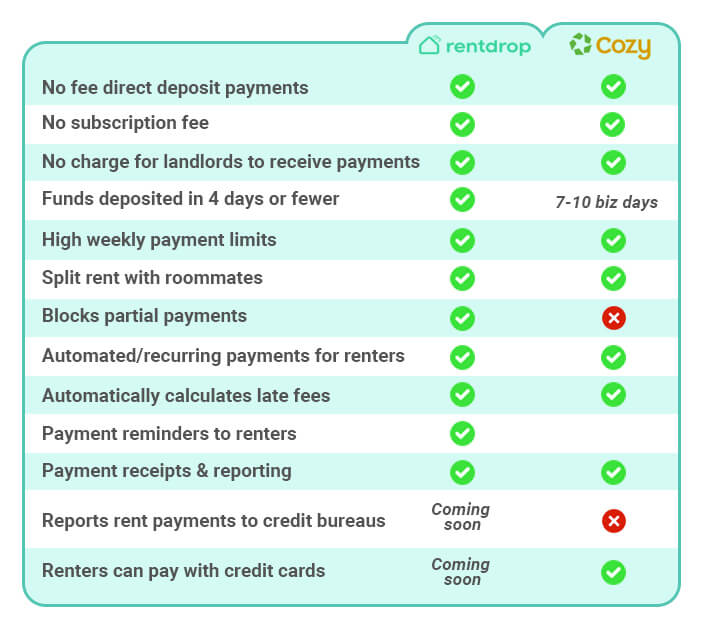 What is Cozy (Apartments.com)?
Cozy is now called Apartments.com. The rental manager tool allows landlords to manage any number of rental units. With Cozy, landlords can collect rent online, accept maintenance requests, bill automatic late fees, screen prospective tenants, and list vacancies. The property management tool is free to use for landlords and tenants.
What is Rentdrop?
Rentdrop is a free rental payment management software for landlords and property managers. With Rentdrop, tenants can pay rent online, set up recurring payments, and report rent payments to credit bureaus (coming soon). In addition, landlords can send rent reminders, automatically calculate late fees, and block partial payments during an eviction process.
Cozy, Rentdrop, or Digital Wallets for Rent Payments?
A brief overview of the Cozy and Rentdrop shows that both apps are designed to make paying rent straightforward. The two rental payment solutions put landlords in control of rent payments. In addition, it is possible to track rent payment history — a handy feature if you manage several rental properties.
But are not digital wallets a good idea for rent payments? For example, many tenants like paying their rent with PayPal, Venmo, Cash App, or Zelle. However, there are several issues with using a peer-to-peer payment service for collecting rent. For example, apps like Venmo or Zelle are bad for landlords because you can't block a partial payment. Also, you have to pay hefty fees to use PayPal for rent payments. And that is the same for other digital mobile payment apps.
Of course, using an online tool for rent payments is safer and faster than collecting a paper check. Also, you can give your tenants the option to pay rent by credit card, debit card, or ACH bank transfer. However, it's clear why successful landlords stay away from digital wallets and choose an online rent payment app like Rentdrop or Cozy.
Rentdrop vs. Cozy —Cost and Pricing Plans
The reason why smart landlords choose a rent payment management solution like Cozy or Rentdrop is because they are free to use. Unlike other property management apps like Rent Manager or TenantCloud that have subscription fees, all the features of Rentdrop and Cozy are free.
Even popular free property management services like Avail charge fees for accepting ACH bank transfers. However, with Rentdrop, you never have to pay fees to collect rent from tenants.
Related reading: The hidden costs of free rent payment apps.
Rentdrop vs. Cozy — Rent Collection Tools
A digital rent collection tool should have several features to ditch paper rent checks and collect rent directly in your bank account. Essential components of rent collection tools for landlords include the following:
Send automatic rent reminders to tenants
Automatically calculate late payment fees
Access payment receipts and rent payment reporting
Block a partial rent payment
Accept various forms of online rent payment — direct deposit, credit card, or debit card
Having these landlord-friendly features in one free property management app is extremely useful.
Let's see how Rentdrop and Cozy can save you time. But more importantly — do they have all the features you require?
Automatic rent reminders: One of the best ways to ensure tenants don't forget to pay rent is to send friendly reminders. This simple function in Rentdrop and Cozy can drastically cut the number of late rent payments and maximize your cash flow.
Automatic late fee calculation: Inevitably, a tenant will occasionally be late with rent — either they forgot or lack sufficient funds. A rent collection app like Rentdrop avoids disputes with tenants because late fees are automatically added to the following month's rent.
Block a partial payment: This is a vital feature included for free in Rentdrop; unfortunately, Cozy doesn't have it. It is occasionally necessary to prevent a tenant from paying part of their rent if you're trying to evict them. For example, suppose you're must evict a delinquent tenant for non-payment of rent or a lease violation. All they need to do is pay a few dollars in rent to halt eviction proceedings.
Conclusion
Comparing the features of Cozy and Rentdrop, it's clear that both apps stack up well against each other. They have the options you require to streamline rent collection. However, Rentdrop has the edge on Cozy because you can block partial rental payments.
Related reading: How to convince your tenant to pay rent online.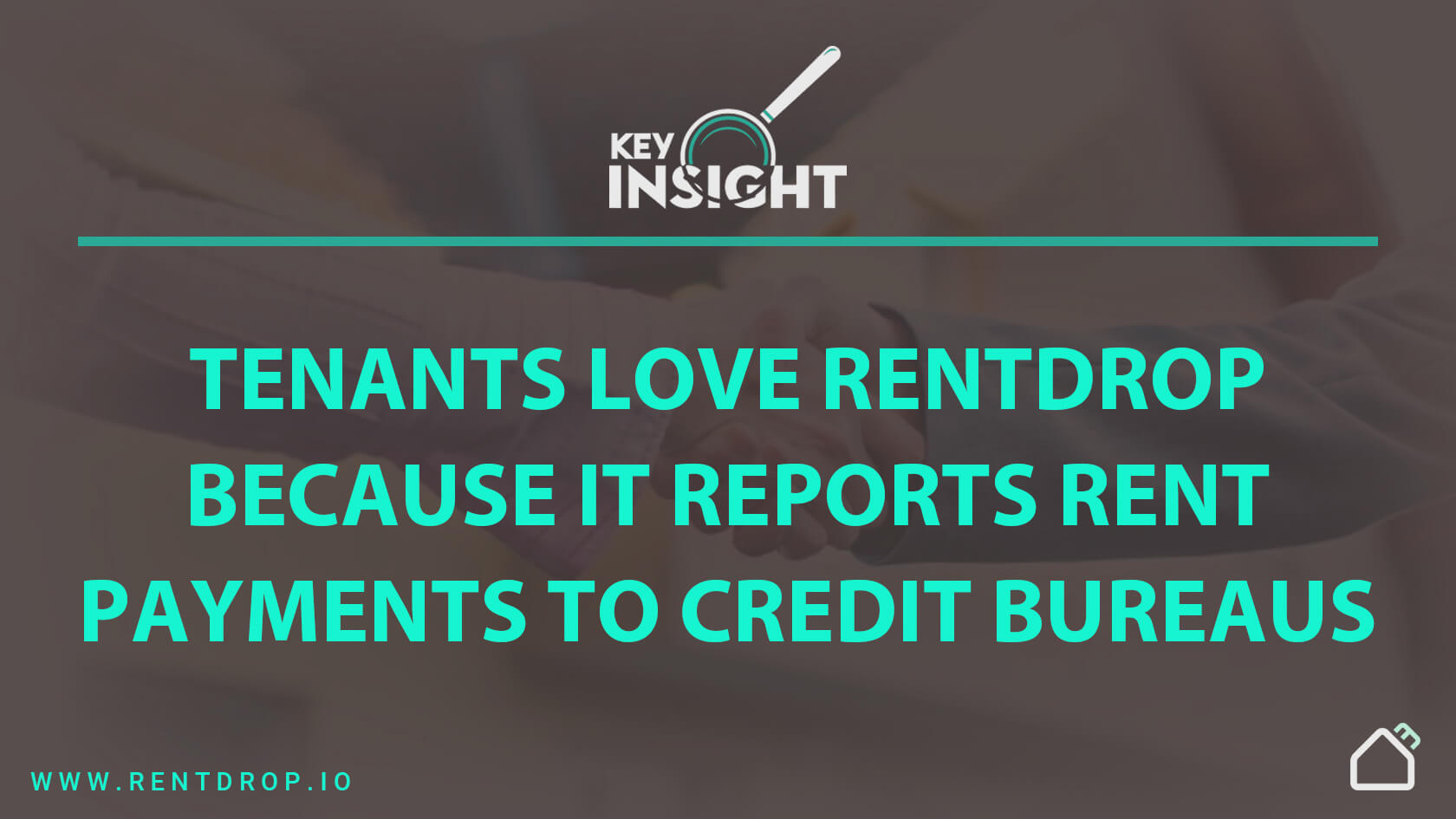 Rentdrop vs. Cozy — Rent Payment Management
Rent payment management tools incorporate features to ensure you can access your money fast. For example, it should only take a few days to transfer money to your bank account. Also, receiving credit card payments or ACH transfers should not incur any extra cost. So how do Rentdrop and Cozy compare?
No fee direct deposit payments: When tenants use Rentdrop or Cozy for rent payments, you don't have to pay any fees for ACH bank transfers. Interestingly, other popular property management apps like Avail and TenantCloud only include free direct deposits in their premium, paid-for packages.
No charge to receive payments: You would expect that a rent collection app wouldn't charge a landlord to receive rent payments. But suppose your tenant pays rent by credit card. Some rent collection apps and digital wallets charge the recipient (landlord) up to 3% in fees. However, Rentdrop and Cozy charge those fees to the tenant, not the landlord.
Funds deposited in four days or fewer: A crucial feature of the best rent collection apps is to transfer your money fast. It is vital to have fast access to your funds in a challenging economic climate. So how do Rentdrop and Cozy compare when it comes to the time it takes to deposit your funds in your bank account?
Rentdrop:

Funds are in your bank account in four days for fewer.

Cozy (Apartments.com):

You must wait seven to ten days to receive your money.
Conclusion
While both apps have excellent tools to manage your funds, Rentdrop has the advantage of faster transfers. This means you don't have to wait for over a week to access your money — with Rentdrop, cash is in your bank account in fewer than four days.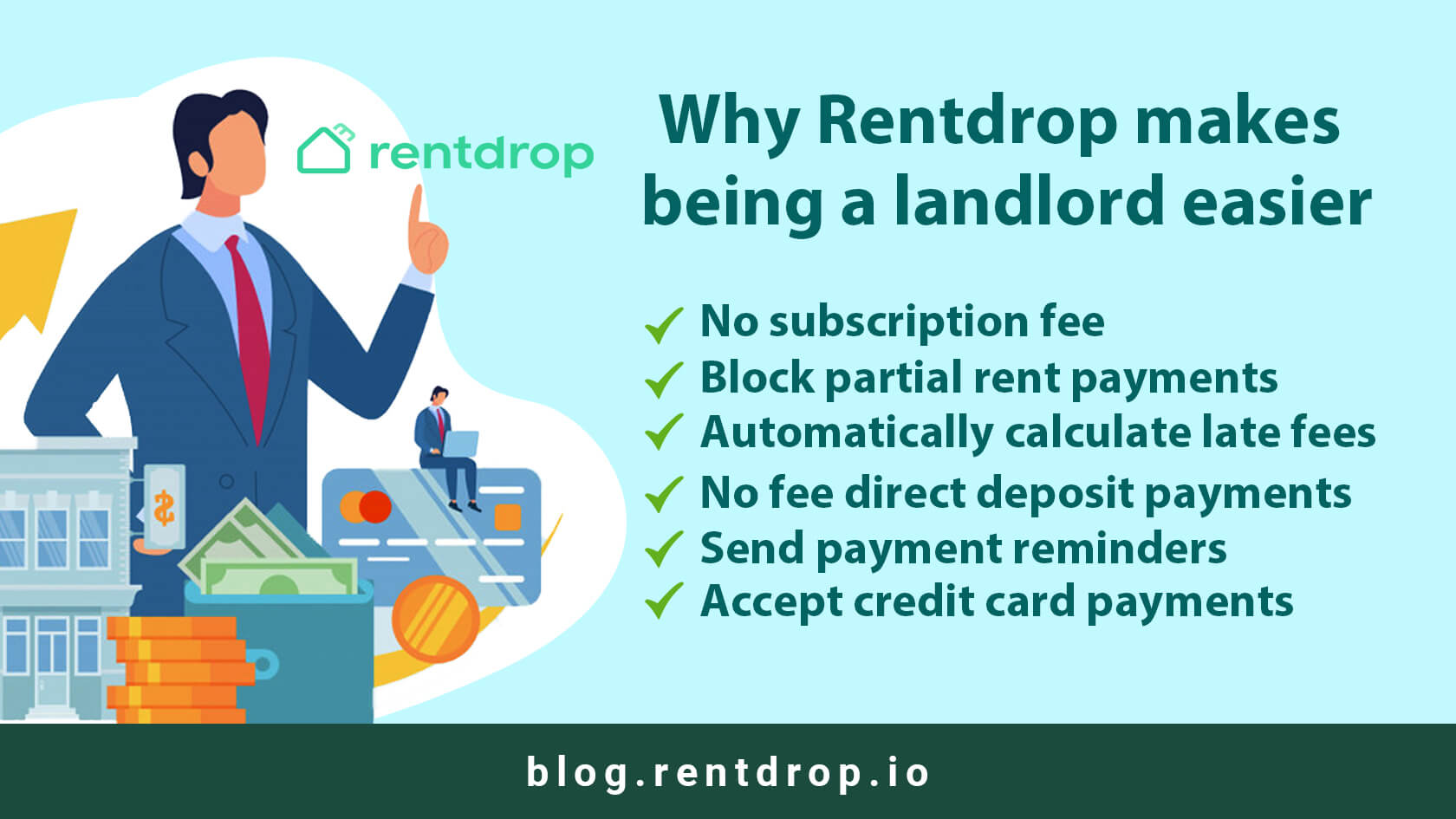 Rentdrop vs. Cozy — Rent Payment Features for Tenants
One of the most crucial features of choosing a suitable digital rent collection solution is that tenants find it easy to use. Therefore, the mobile app should have the following features for tenants:
Be straightforward to use
Allow tenants to set up recurring rent payments
Split rent with roommates
Offer various methods to pay rent online
Did you know there is a compelling feature of Rentdrop that will convince your tenants to make online payments? This is reporting rent payments to credit bureaus (coming soon). Tenants love this feature because it means they can use rent payments to boost their credit score.
How do the rent payment features for tenants compare?
Set up recurring rent payments: An essential feature of any property management software is to set up automatic rent payments. This is also one of the best ways to maximize your cash flow by avoiding late rent. Recurring rent payments are a feature of Cozy and Rentdrop. This is also a compelling reason never to use PayPal, Zelle, or Cash App to collect rent.
Split rent with roommates: All the best rent collection apps like Rentdrop and Cozy have options for tenants to split rent. This feature is handy if you have a multi-tenancy rental unit. Splitting rent with roommates increases personal responsibility and minimizes late payments.
Reporting rent payments to credit bureaus: The monthly rent payment is the largest regular bill your tenants pay. You can encourage tenants to pay rent on time by reporting rent payments to credit bureaus. Also, this feature isn't in all property management apps, and it's not possible if tenants use PayPal to pay rent.
Conclusion
In comparison, Rentdrop and Cozy have excellent options to make rent payments easy for tenants. One of the advantages of Rentdrop is that the feature to report rent payments to credit bureaus will soon be available.
Rentdrop vs. Cozy — Property Management
Cozy is integrated with Apartments.com, making it a suitable property management solution if you have an extensive portfolio. Therefore, when using Apartments.com, you can list vacancies, screen potential tenants, and process rental applications. These additional features are helpful if you are the property owner of multiple rental units.
Rentdrop has been designed to simplify rent payments for landlords and tenants. That is why it includes several rent payment options that Cozy lacks. However, even though it lacks the extensive property management functions of Cozy, it excels in its rent collection features.
Rentdrop vs. Cozy — In Conclusion
Rentdrop and Cozy are excellent rent collection solutions for your tenants to pay rent online.
Who is Rentdrop for? Rentdrop is the best solution for individual landlords who manage several units. The online rent collection app makes it easy for tenants to pay rent and report payments to credit bureaus. And it has all the functions a successful landlord needs to manage rent payments.
Who is Cozy (Apartments.com) for? Property owners with many rental proprieties and units find Cozy an excellent choice. This is especially true if they need to list vacancies frequently, process several rental applications every week, and continually screen tenants.