Rent collection and getting tenants to pay rent on time are major pain points for landlords. If you are an independent landlord, a "mom and pop" landlord, or only manage a few rental properties, you know the challenges of rent collection. However, collecting rent on time is crucial to your cash flow. You, just like your tenants, have bills to pay, and rental cash may be a significant part of your monthly income.
What are the challenges facing landlords when it comes to rent collection? What can you do to make collecting rent from your tenants easier? Are there better methods to rent checks to ensure tenants make monthly rent payments on time?
Recently, the team at Rentdrop reached out to successful landlords across the country. Their responses shed valuable insights into the challenges of running a successful rental business. We hope that their advice can also help you maximize rental income, regardless of whether you own a single unit or are a rental property owner of a large multi-family building.
The Problems Using Paper Checks for Rent Collections
It may surprise you to learn that collecting rent by personal check remains a popular rent collection method. Despite advances in technology, many tenants insist on mailing a check every month. It also seems that plenty of landlords don't mind the time it takes to process rent checks.
According to Beatrice Genco, a real estate agent in New York, several landlords she works with still ask for paper checks to collect rent. Beatrice says, "the landlords who have had their townhouse for over 20 years and also live in one of the rental units will come and collect a paper check from their tenants on the first of each month."
There are also several issues connected with collecting paper checks. For example, it takes time to process checks — you must wait for the check in the mail, drive to the bank, then wait up to three business days for the check to clear.
Eric Nerhood from Premier Property Buyers in California also highlights another issue with rent checks. Erics warns that "checks bounce higher than a kite. That's why most Landlords have taken to collecting the rental payments in person." In some cases, even accepting rent cash payments is better than a personal check. "Unless tenants are paying their rent in cash, or having it directly deposited into a special rent account directly from their bank, landlords tend not to be very trusting."
Related reading: A definitive guide to rent collection for landlords.
Why Some Landlords Still Prefer Rent Checks
Despite the advantages of using mobile apps for rent collection or an online rent payment system, some landlords prefer getting a rent check in the mail.
Kimo Quance, who has been featured on HGTV's House Hunters, says that "there are still a lot of landlords using paper checks to collect rent. Over 78 percent of the landlords use direct cash or paper checks for rent collection. The advantage is that it can be mailed directly in advance and post-dated to cash on a date. In addition, many landlords feel that they are already in the post-pandemic era, and now there is no need to put some extra labor into changing the payment system to online."
Related reading: Alternatives to rent checks.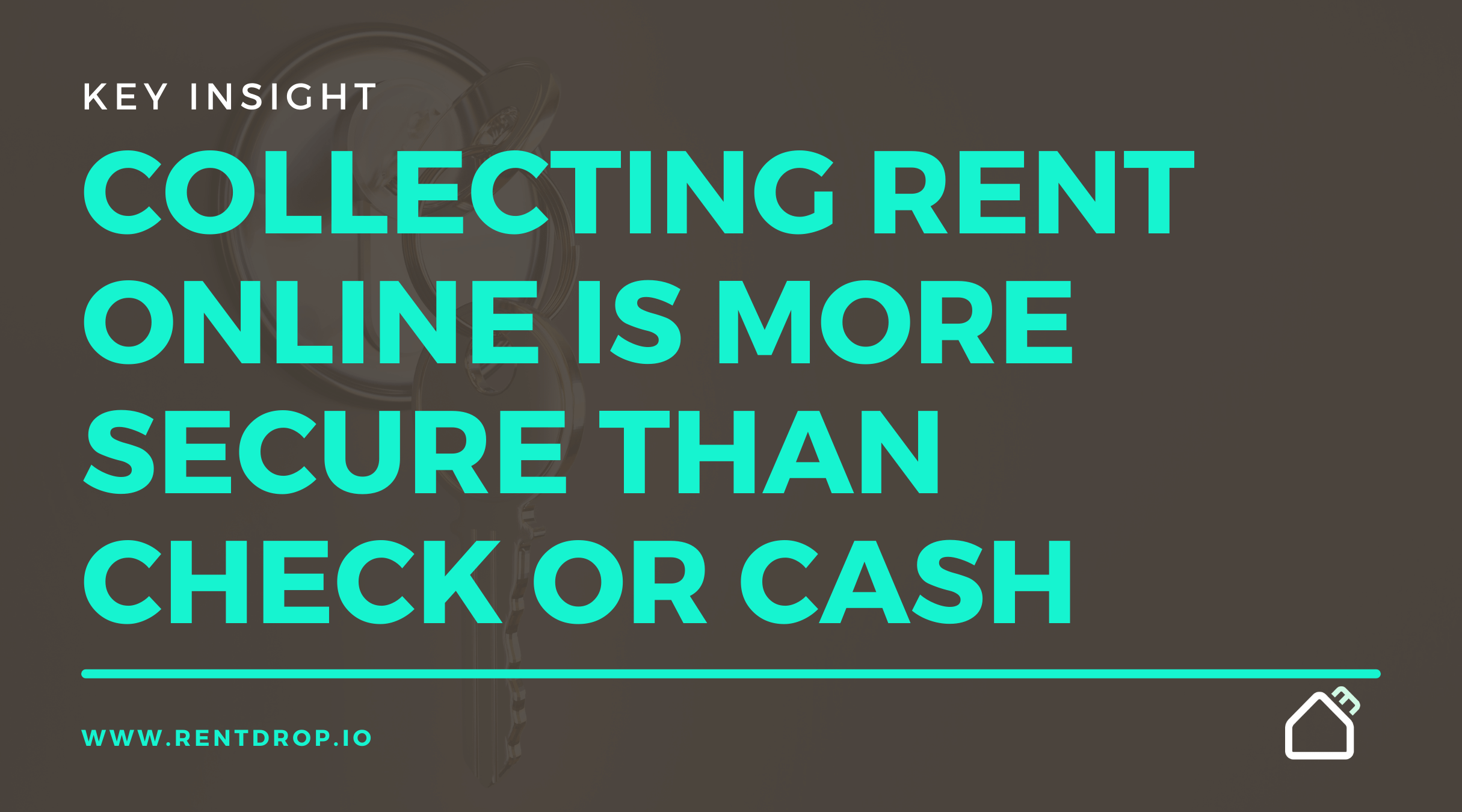 Challenges of Switching to Apps for Paying Rent
It can be challenging to get tenants to pay rent online. However, maybe some landlords still need convincing to switch to online rent collections. After all, there's an adage: "if it ain't broke, don't fix it." Interestingly, many landlords who start using a dedicated rent collection app realize that accepting rent checks is definitely "broken".
Here's what a few experts in the real estate industry say about the challenges of switching to digital rent payment methods.
"Some of the last people to use checks were older or old-school landlords. However, the last five to seven years have definitely seen a move to using online apps. Nowadays, even the 80- or 90-year-old landlord is using Zelle, Venmo, or other types of electronic payments." — Jose Hernandez, ChicagoRealEstateSource.com.
According to Dawn Templeton of Templeton Real Estate Group, "even two years back, it was rare to find landlords using property management or rent collection apps. But now, the scheme is changing, and many landlords are using these apps. But it's not typical for them to use. Different scenarios and demands have pushed them to use such technology. They are more interested in continuing the conventional type of rent collection system."
Kimo Quance, quoted earlier, says that "right now most of the tenants are college students or some young people who are looking to save money to be homeowners in the near future. Nationwide 49 percent of tenants are under the age of 30. They demand to use online payment systems. So, landlords have no choice but to switch to the option."
So even though many landlords are not too interested in switching their payment systems to mobile apps, they have no choice.
Why Many Landlords Are Keen to Switch to Mobile Rent Collection Apps
Many landlords see significant advantages to using mobile rent collection apps.
Software for landlords such as Rentdrop allows tenants to set up recurring rent payments, split rent with roommates, and communicate with landlords.
From a landlord's perspective, online rent collection has many benefits — send rent reminders, block partial payments, prorate rent, and set up flexible payments.
We also found that authority figures in the rental real estate industry see the advantages of getting tenants to switch payment methods.
For example, CPA and real estate professional Tyler Davis from SimplifyLLC says that "in today's financial environment, most landlords have begun accepting some form of electronic payment. The most common method is through an online bank draft or online check. In addition, many of the top property management software systems allow a tenant to pay through a portal that is connected to their tenant account in the property management software system."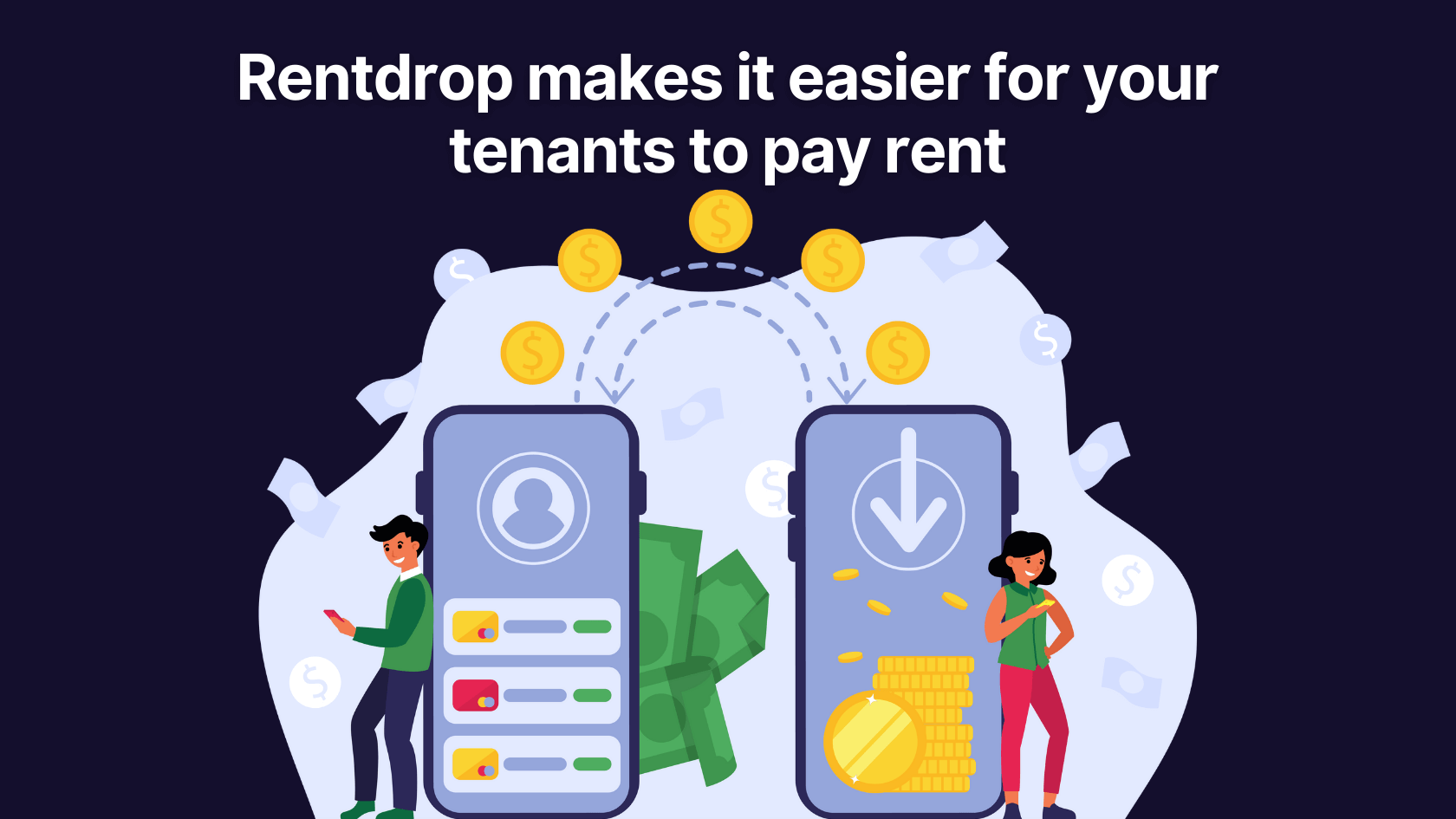 What about using Cash App, PayPal, or Venmo to pay rent? Tyler advises that "these types of payment methods should not be preferred over a professional software & payment collection system."
Apart from being more secure, there are other advantages to using a dedicated rent collection app for your rental business.
Bill Samuel, owner of Blue Ladder Development in Chicago, says that "Most landlords will use a property management software that automates many of the processes involved in being a landlord. For example, one of the processes it automates is rent collection by allowing the tenant to pay their rent online. The biggest pain point for rent collection is management time."
Rent Collection — Why Landlords Use Rentdrop
Rentdrop has all the features successful landlords look for in a dedicated rent collection app.
Tenants can pay rent online for free, without any of the businesses fees you have to pay when using PayPal, Venmo, Cash App, or Zelle. In addition, you give tenants the option to pay rent by direct deposit, debit card, or credit card without you having to pay any fees.
Additionally, with Rentdrop, you can block a partial rent payment — something that peer-to-peer payments apps can't do. You can also offer tenants benefits like splitting rent or letting them pay rent on their schedule.
Rentdrop puts landlords in control of rent payments. The fully-functional rent payment app allows you to screen tenants, check payment history, charge late fees automatically, send rent reminders, and process security deposits.
Sign up today to find out how Rentdrop can help streamline your rental business.