Proof of renters insurance is a smart move for landlords and property owners. Requiring tenants to prove they have a renters insurance policy covers their personal belongings in case of damage or theft. Additionally, renters insurance includes personal liability coverage for property damage or certain types of injury. So, if you are a landlord, proof of renters insurance reduces potential liability claims from tenants due to property damage.
Although renters insurance benefits tenants, it's rare for tenants to take out a policy. Unfortunately, some tenants view renters insurance coverage as an extra expense they can do without. That is why it's always a good idea for the lease agreement to include a clause requiring proof of insurance coverage. Typically, proof of coverage means sending a copy of the tenant's insurance policy.
If you are a landlord or rental property owner, what do you need to know about proof of renters insurance? In what circumstances can you require a tenant to arrange for insurance to cover personal property?
This guide to renters insurance explains why you should always insist on tenants taking out some sort of rental dwelling policy. As a landlord, knowing the benefits of renters insurance is valuable when explaining to new tenants why you require them to take out insurance.
What is Proof of Renters Insurance?
Proof of renters insurance is a copy of a renters policy agreement showing coverage for theft and damage to a renter's personal property as well as personal liability. The proof of renter insurance could be physical proof, such as a photocopy or digital proof.
In most cases, the proof of coverage should also include the landlord as an interested party. This ensures that the renter keeps an active insurance policy (also called an HO-4 policy) for the duration of the tenancy.
How to Prove You Have Renters Insurance
There are several ways for tenants to show evidence of insurance. However, the rental agreement could state the specific type of proof you require. For example, if you use a property management app, you could require digital proof of a tenant's insurance.
Here are four ways your tenant can show evidence of insurance:
Policy Declarations Page: Also called a 'dec' page, this insurance document shows the tenant's name, provider, amount of coverage, deductions, and policy number. To prove renters insurance, you can require the tenant to mail a paper copy or email an electronic copy of the declarations page.
Digital file: If you use property management software, the tenant can upload a digital copy of the active insurance policy as electronic proof.
Landlord as an interested party: The lease terms could require the tenant to name you as an additional interested party on the renters insurance cover agreement. This also ensures that the renter doesn't cancel the policy after showing proof of renters insurance and prevents policy lapses.
Verbal confirmation: You could ask the renter for verbal confirmation that they have a valid renters insurance policy. However, most landlords ask to see electronic or physical proof of the actual insurance policy.
How Much Do Landlords Require?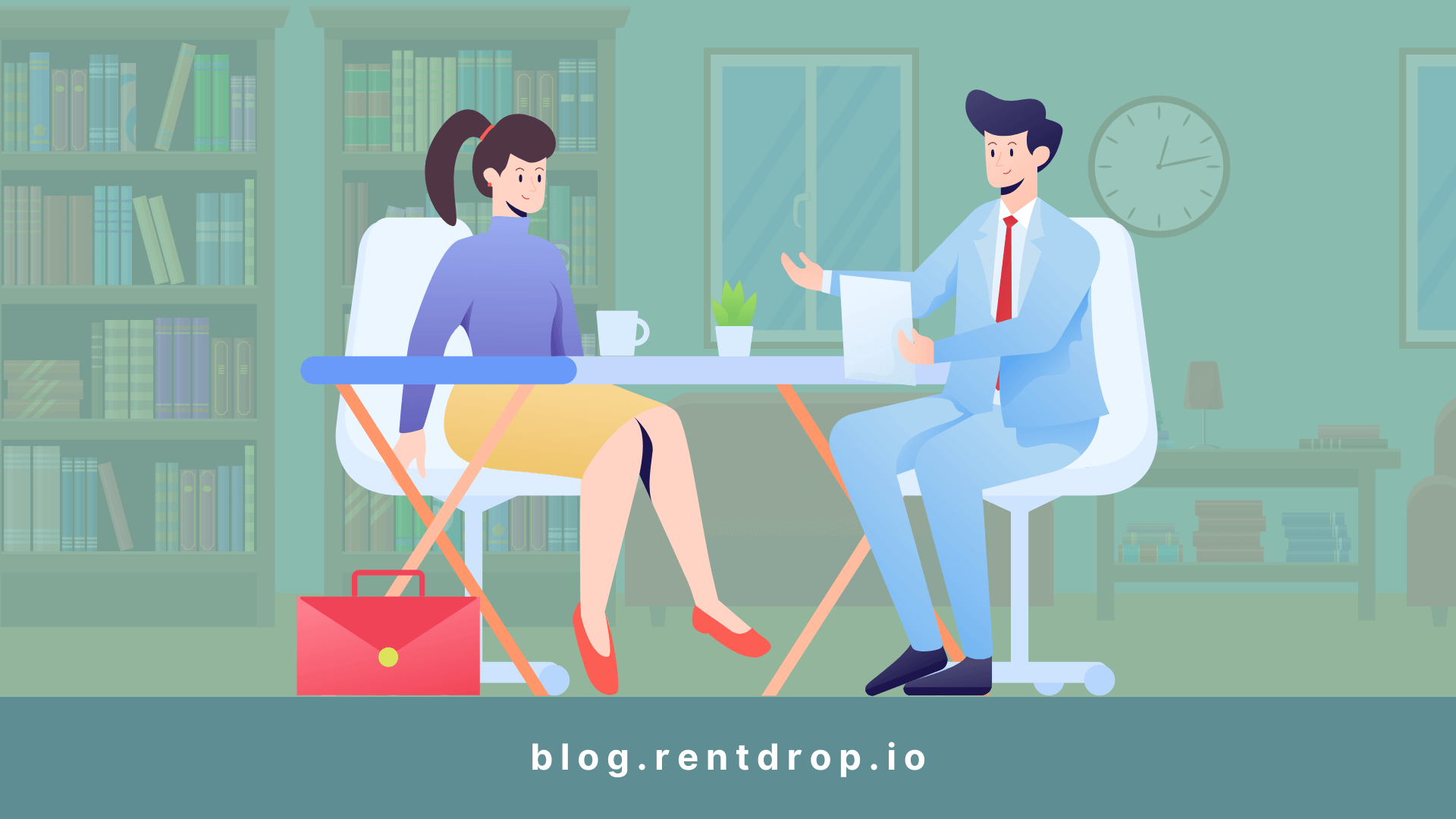 You should require that tenants have a basic renters insurance plan to cover the cost of replacing personal belongings and three months' worth of expenses. However, if the tenant has a pet, then you could require more coverage. Regardless of the amount, it must cover the entire amount of any potential claim.
Related reading: The landlord's guide to pet screening.
Renters insurance should have enough coverage to replace the tenant's property losses due to fire, theft, falling objects, or some other disaster. For example, if the tenant has $25,000 in personal property, the basic tenant's insurance policy should be $25,000. In addition, the policy should have at least $100,000 in liability coverage for additional expenses.
Failure to require tenants to have adequate insurance could mean they come after you to cover the difference.
Here's an example to show how much renters insurance you should require.
Suppose your tenant has personal property with a combined value of around $20,000. However, a fire in another apartment destroys most of their personal belongings. The insurance coverage will cover the cost of damage to the items. However, during the renovations, the tenant needs temporary housing. In this case, unless the renter has enough insurance coverage, they could start a lawsuit to claim their living expenses and cost of personal items from you.
Here is another scenario to determine how much renters insurance to require. Let's say you are a pet-friendly landlord and your tenant has a dog. However, the dog bites one of the neighbors on the property, and they decide to sue for medical costs. If the tenant doesn't have adequate insurance, the victim may hold you liable and take you to court.
What Is the Process to Get Renters Insurance?
The process for tenants to get renters insurance starts with the rental application and lease agreement. When they sign the lease, a tenant agrees to get an applicable insurance policy for the length of the tenancy. Failure to do this would be a lease violation.
The rental agreement should state that the tenant must show proof of renters insurance when signing the document. Another option would be to require proof of insurance by a certain number of days after signing the lease. You can also state in the lease a reasonable minimum level of coverage.
Unfortunately, you can't require proof of renters insurance if it's not in the lease. This means that you can't hold a renter responsible if they don't get insured. In this case, you must wait until the lease renewal to include an insurance clause in the agreement.
The good news is that it doesn't take long for a tenant to arrange a rental insurance policy. There are no waiting periods to arrange for coverage. Individuals can arrange for dwelling insurance online or in person and have digital proof of purchase in less than 30 minutes. Also, most basic policies are relatively inexpensive and cost less than $200 per year.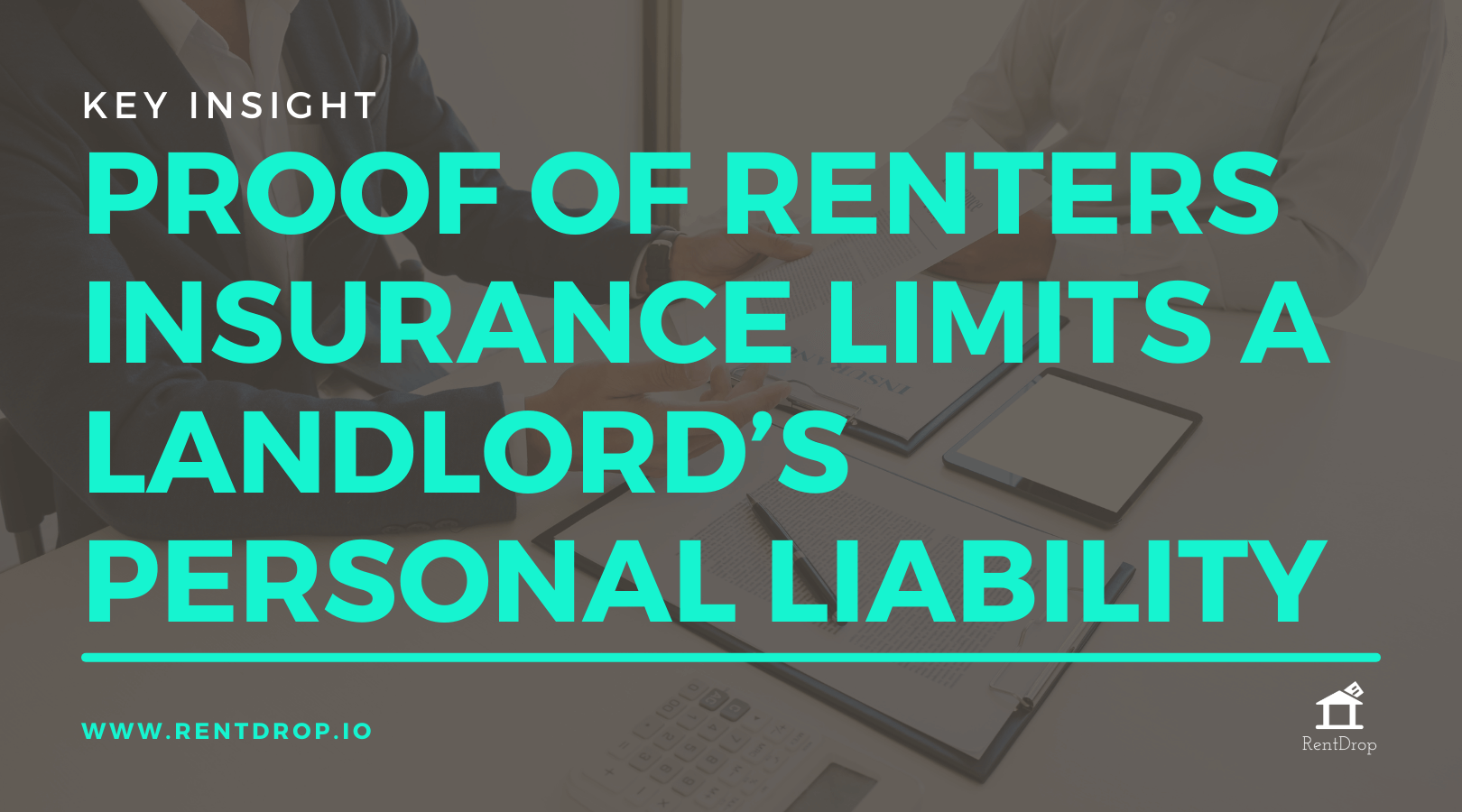 What Proof of Rental Insurance Should Include?
The main aspects of renters insurance are covering the cost of damage to personal items, paying expenses, paying for temporary accommodation, and covering any personal liability claims. Unfortunately, some tenants mistakenly assume that the building owner's insurance covers a tenant's personal belongings.
Here is a quick overview of what renters insurance includes:
Personal property: Renters insurance with coverage for personal items pays for damage to electronics, furniture, clothing, and furnishings. The damage can be due to fire, smoke, theft, vandalism, vehicles, appliance malfunction, or power surges.
Additional living expenses: Renters insurance pays for expenses while repairs take place in a damaged apartment. These include staying in a hotel, eating in restaurants, or other accommodation-related expenses.
Personal liability: If the tenant's actions cause harm or injury to a third party, renters insurance will cover costs.
Medical expenses: All medical costs are covered if some sustains injury in the rental property.
When discussing the benefits of renters insurance with a potential tenant, it's good to discuss if they require more coverage than the minimum. Also, let the tenant know that valuable individual items such as jewelry may require an additional premium. In most cases, it's necessary to take out separate flood insurance.
Benefits of Renters Insurance for Landlords
Getting proof of renters insurance is a good idea if you are the rental property owner. Without a basic tenant insurance policy, you could be liable for huge expenses. Additionally, renters insurance covers you for liability that your landlord's liability policy doesn't cover.
Here are some additional reasons to ensure that tenants prove they have a valid insurance policy for living in a rental property:
Reduces the risk of a lawsuit: Your liability policy won't cover you if a tenant's actions injure someone or cause damage. Unless the tenant has renters insurance, you could face a lawsuit to claim for damages. Also, suppose the tenant's property is damaged due to a fire or some other tragedy. In that case, they could take you to court to recover losses.
Relocation expenses: In the event of a natural disaster, you may be liable to provide alternative accommodation for your tenant.
Become a pet-friendly landlord: You could increase your potential tenant base and reduce vacancies by renting to pet owners. In addition, requiring pet owners to have pet liability insurance can give you peace of mind about allowing pets in a rental unit.
Protect yourself against increased premiums: Requiring proof of renters insurance in the lease can help reduce the number of claims you make on your landlord's liability insurance.
In Conclusion
Making renters insurance mandatory has many benefits for landlords and tenants living in your rental property. To require proof of renters insurance, you should include it in the rental agreement. This clause ensures a tenant's personal belongings are covered against damage or loss. Proof of renters insurance cover also protects you from liability if a tenant's actions cause harm or damage.