Using PayPal to collect rent seems like a great idea. Many tenants love the convenience of online payment methods for paying bills — including rent payments. For landlords, using PayPal for rent collection gets rid of the traditional rent payment methods. But is the best way to collect rent through PayPal? You might be surprised to find out that PayPal is a terrible method to collect rent.
Money transfer apps like PayPal make life easier. For example, PayPal makes it straightforward to buy goods and items online. What's more, you don't have to share personal bank details with merchants. All you need to do is send money using the seller's email address or cell phone number. Of course, other peer-to-peer payment apps like Zelle, Cash App, and Venmo help transfer money between friends.
The article explores the reasons why PayPal is not the best platform for tenants to pay rent. You will also learn why landlords can run their rental business more efficiently with a rent collection app.
Is PayPal Good for Paying Rent?
PayPal isn't an ideal way for your tenants to pay rent money. For example, as a landlord, you must pay costly transaction fees, impacting your cash flow. Additionally, you can't stop partial payments, settle payment disputes, add late fees, or have an easy way for roommates to split rent.
From the tenant's perspective, there are better options for paying rent than PayPal. A dedicated app for rent payments lets you keep all rent payments in one place. Also, automatic payments ensure you pay rent on time. You can also split rent with roommates or use flexible payment options.
Click here to join our Waitlist and be one of the first to use RentDrop
Related reading: Alternative methods to PayPal for rent collection.
Should Landlords Collect Rent Online with PayPal?
Being a profitable landlord takes time and effort. And if you want to run an efficient rental business, it makes sense to use the best app for rent payments. So what are the pros and cons of using PayPal for rent collection? To help make an informed decision, here are some ways that using PayPal could impact your rental business.
Pros of Using PayPal to Collect Rent
First, let's look at some reasons why PayPal is a popular payment app for paying rent.
Ease of use
PayPal is easy for anyone to use. Tenants can effortlessly send and receive money through the app to people on their contact list.
Instant transfers
PayPal payments usually arrive in the recipient's (landlord's) bank account instantly. This means that PayPal is better than traditional rent payment methods such as rent checks.
Use multiple payment methods
PayPal allows tenants to pay rent using multiple sources — debit cards, credit cards, or bank accounts. However, there could be some transfer fees associated with some payment methods.
Can you make recurring rental payments on PayPal?
Tenants can set up automatic payments on PayPal. This is an excellent idea for landlords because it reduces the risk of late rent payments. You then avoid the tricky process of charging late fees or dealing with a tenant's payment disputes.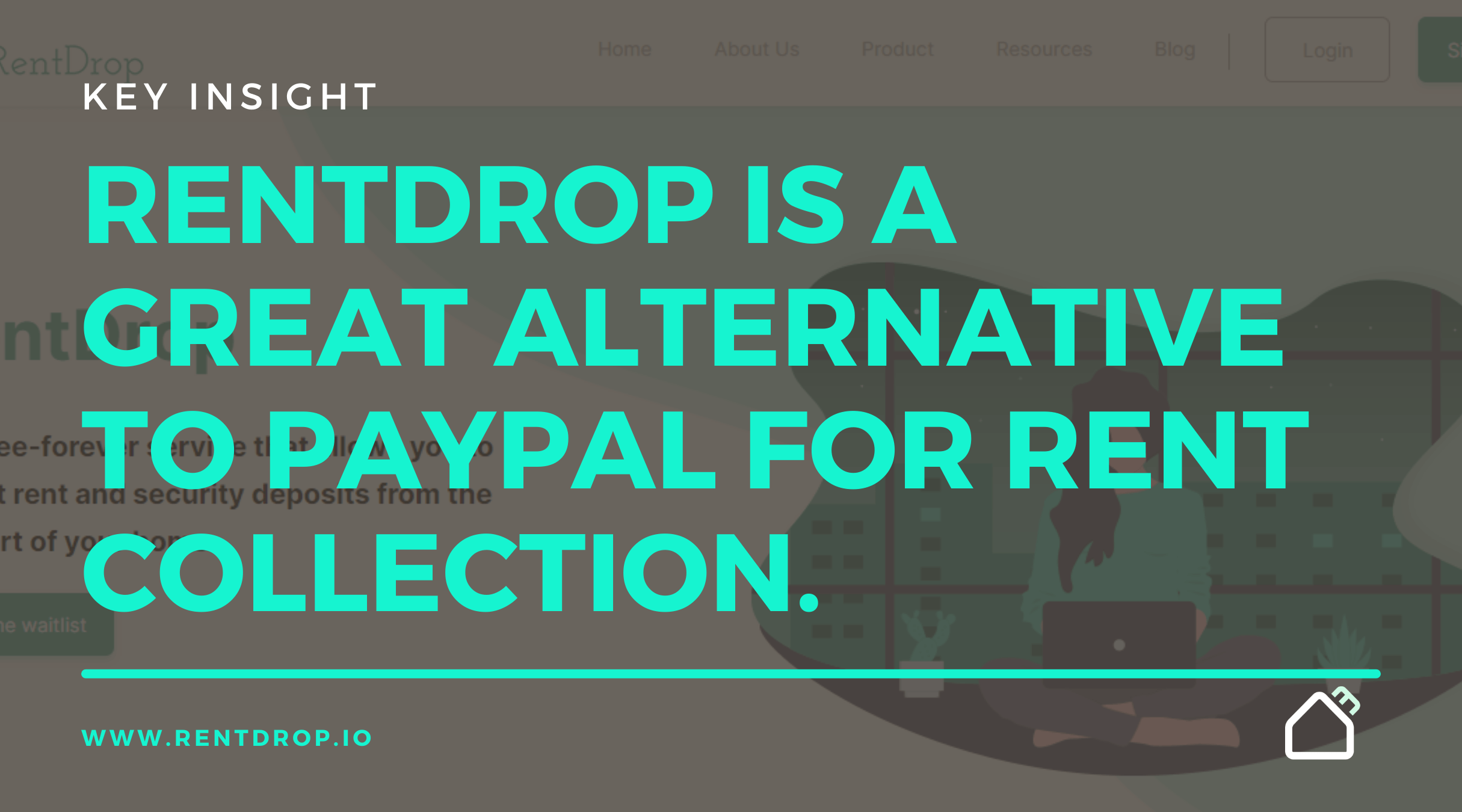 Cons of PayPal for Rent Collection
While PayPal has some advantages, it was never designed as an app for landlords to run a successful rental business. Unfortunately, PayPal lacks the vital tools that property owners and landlords require. Direct money transfer apps expose you to issues with late payments, partial payments, disputes, and even missing rent payments.
Here are five compelling reasons to consider an alternative rent collection app to PayPal.
1. No payment protection
A compelling reason to avoid PayPal for rent collection is that there is no payment protection for landlords. This means that if you or a tenant disputes a rent payment, you have no way to resolve the issue. Furthermore, PayPal is very customer orientated — in this case, your tenant. Therefore, if there is a dispute, PayPal typically favors the buyers — your tenant. Additionally, if a tenant raises a dispute, PayPal can withhold funds, making them unavailable to you.
There is another reason why landlords should avoid PayPal. The PayPal User Agreement states that transactions related to "real estate, including residential property" are not eligible for PayPal's Sellers Protection Program.
2. Tenants control rent payments
One reason to look for an alternative payment method to PayPal is payment control. Landlords have no control over payments. Tenants who pay rent with Cash App, PayPal, Zelle Pay, or Venmo can make partial rent payments. What does this mean for landlords? It means that you can't stop a difficult tenant from paying partial rent during an eviction process for non-payment of rent. Even if a tenant makes a $1 rent payment, you will face a delay in eviction proceedings.
3. Transaction and processing fee
You can, of course, receive money through PayPal for free — if you are sending money to friends. But for business transactions, landlords must pay 2.9% plus $0.15 per transaction. While it doesn't seem much, the high PayPal fees can mount up. Here's an example.
Suppose you have several rental units and tenants paying an average of $1,300 per month. That means your bottom line takes a hefty hit of nearly $40 per unit per month. If several tenants use PayPal to pay rent, you're losing hundreds of dollars a year in profit. Can your rental business afford that? Especially considering there are free rent apps like RentDrop don't have transaction fees.
There are other processing fees to consider. For example, transferring money to your bank account can take up to three business days to process. But if you need to transfer cash instantly to your bank account, you must pay a 1% transaction processing fee.
4. Lack of landlord tools
A common issue in the rental industry with money transfer apps is that they have limited features for landlords. For example, PayPal can't do the things that RentDrop does, such as:
Accept and process the security deposit
Send reminders to tenants before monthly rent is due
Automatically charge late fees
Prorate rent amounts
Split rent between roommates
Receive debit card and credit card payments and ACH transfers free
Accept and process eChecks
Set up flexible rent schedules for tenants to pay rent weekly or bi-monthly
Refuse partial rent payments
Report rent payments to credit bureaus to boost a tenant's credit score
To find out how RentDrop and help streamline your business, sign up for our Waitlist today.
5. Misdirected payments
PayPal has a disadvantage for landlords because tenants can easily pay the wrong person. For example, they could make a typo with your phone number or email, and the rent cash goes to the wrong person. From the tenant's viewpoint, they've paid rent on time. However, you don't receive it, and it's either late rent or you never get the payment.
Why PayPal is Terrible Idea for Tenants to Pay Rent
During the rental application process, tenants may ask about paying rent with PayPal. While it is possible to do this, it's best to avoid it. You should ensure that your rent collection policy states the methods you accept. The terms of the lease should include the forms of acceptable rent payments and online rent payment information.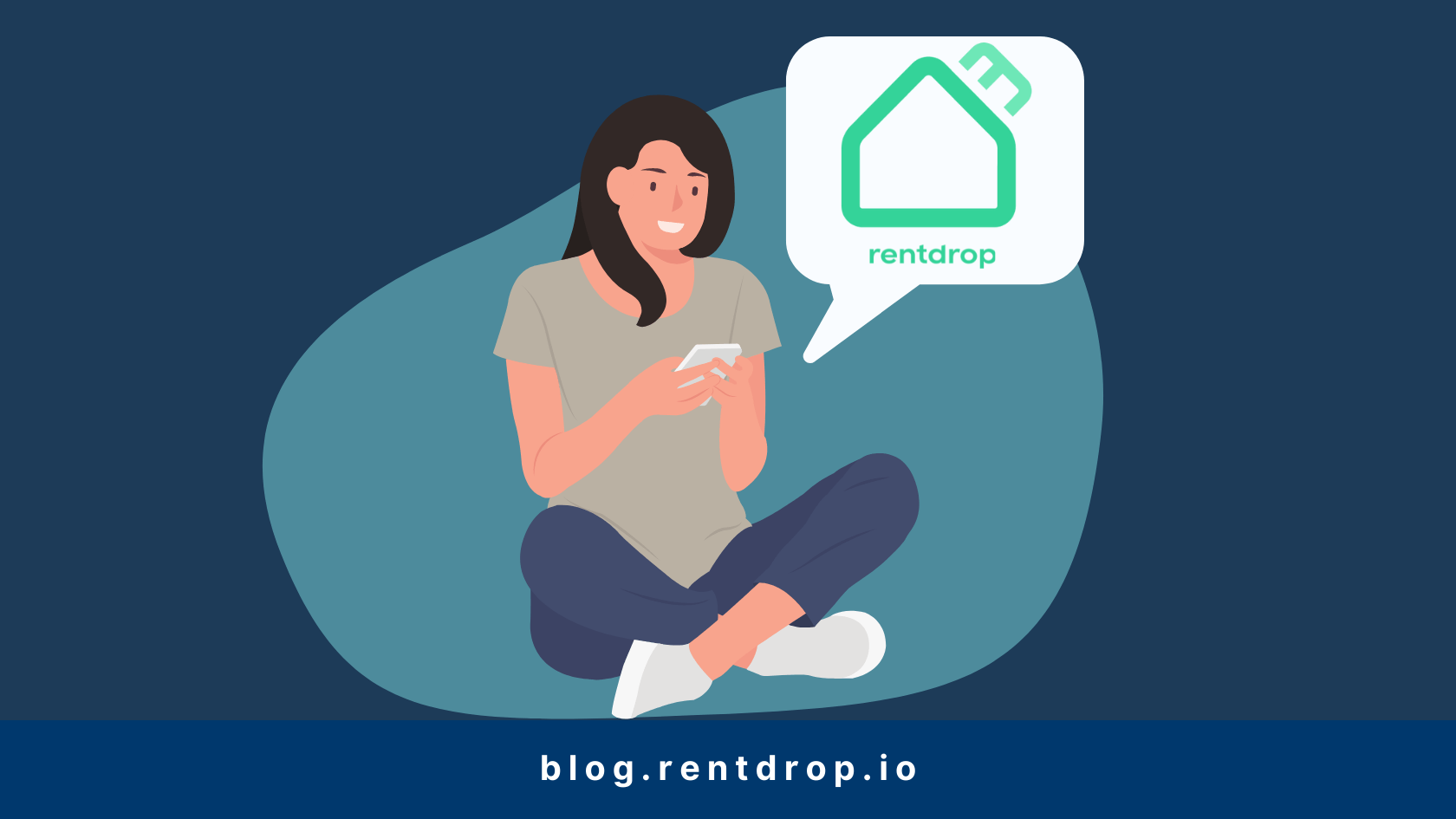 Why RentDrop is an Alternative to PayPal for Rent Collection
RentDrop is an excellent tool for rental property owners to streamline the rent payment process. This online rent collection tool benefits both you as a rental property owner and your tenants.
Tenants can choose from a range of flexible options to pay rent. This could be debit cards, credit cards, or ACH bank transfers. Additionally, tenants can pay monthly rent in small increments throughout the month — ideal for self-employed folks or tenants working in the gig economy. It's also possible for tenants to make an online rent payment, and RentDrop will send a paper check to the landlord if that is the preferred method.
RentDrop lets landlords offer many payment options for tenants. For example, a tenant can set up automatic rent payments or make a one-time payment. In addition, you can process security deposits in line with local landlord-tenant laws. Finally, if a tenant pays rent late, they are automatically charged late fees in the next month's payment.
But the most significant advantage of RentDrop is that it's the best alternative to paper checks. Although PayPal facilitates electronic rent payments, it's a bad solution for rent collection because it exposes landlords to partial rent payments and lacks landlord-friendly functions.
If you want to get all the benefits of PayPal to collect rent, but avoid all of the disadvantages, sign up for the RentDrop today.