At some point in their career, every landlord considers if it's worth hiring a property management company. If you are a startup landlord, you may only have one or two rental units to look after. And having excellent tenants who make rent payments on time probably means you don't need a property manager. But if you are thinking about expanding your business, managing multiple rental properties can become time-consuming—not to mention stressful.
Not every rental property owner needs a property manager. But in some circumstances, it makes sense to look for someone to care for property management.
To help you make an informed decision, you must know what a property manager does and how you can benefit from one. This article examines the reasons why landlords may choose to hire an experienced property manager. You'll also find ways to manage rental properties successfully without a property manager.
What it Takes to be a Successful Landlord
Owning and managing a rental property can be a rewarding career. But many tasks connected with being a landlord take time, good organization, and due diligence.
It's vital to screen tenants, do background checks, and interview prospective tenants for a start. Then you have the day-to-day running of a rental business—collecting rent on time, arranging maintenance, and keeping tenants happy. At the end of a tenant's lease, you have deep cleaning and paperwork to arrange for the next tenant.
Unfortunately, there are times when managing rental properties yourself is challenging. For example, you may have to deal with late rent payments or tenants who repeatedly violate lease agreement terms. Additionally, starting an eviction process to remove a delinquent tenant is not only expensive but stressful.
When You Need a Property Manager
There are basically two reasons why landlords hire the services of a property management company—time and stress.
First, landlords who have many rental units don't have the time to care for them efficiently. The logical decision is to hire a property manager to care for all aspects of managing rentals.
Second, many landlords don't want the stress of being available 24/7 and dealing with difficult tenants. So, they pay a professional to do the job of a landlord.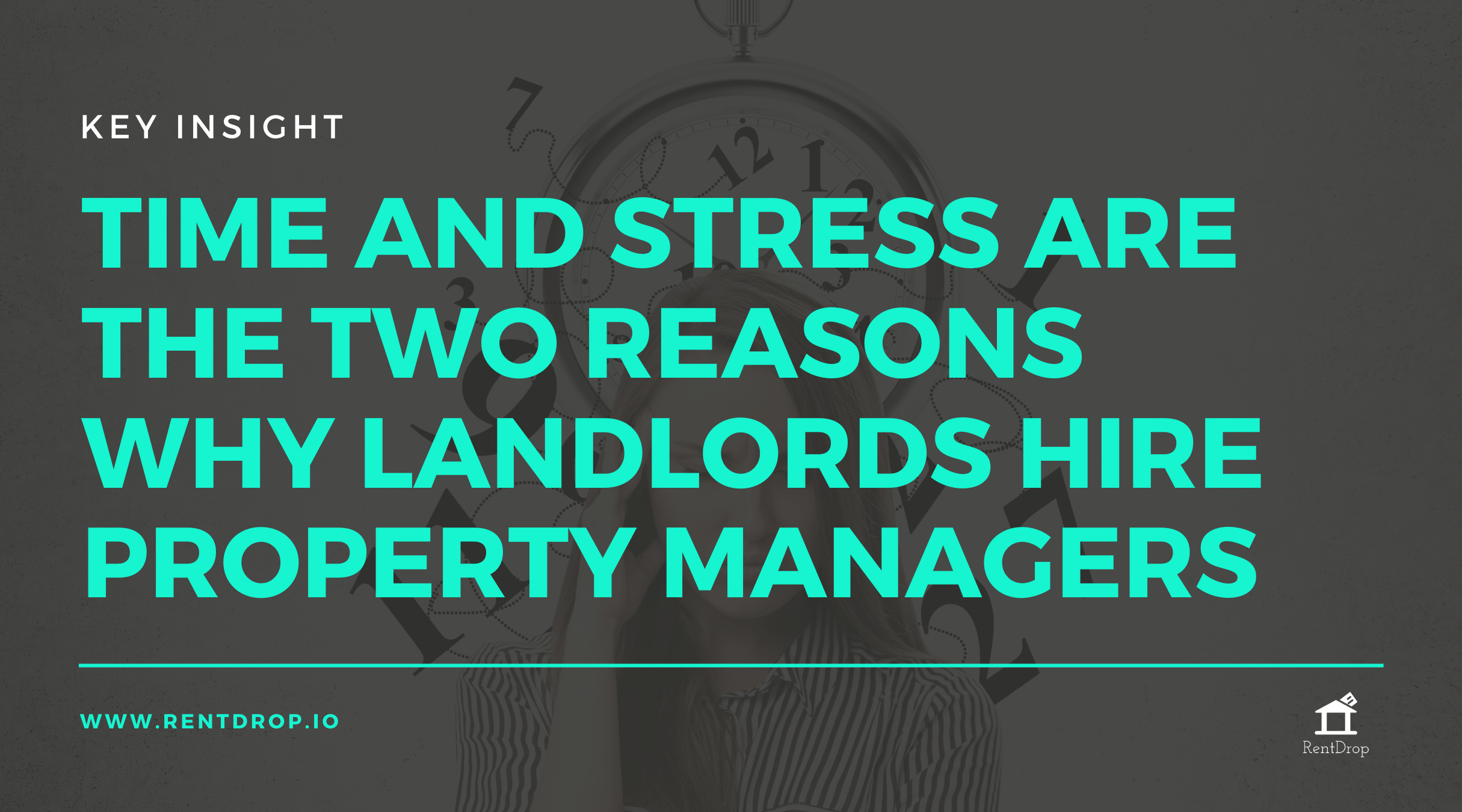 If you are thinking about hiring a property manager, there is more to think about.
How to Decide if You Need to Hire a Property Manager
Suppose you are successfully managing all your rental units. How can you know if it's best to get a property management company on board? After all, it costs money for someone to oversee everything connected with keeping tenants happy and units well-maintained.
Here are seven factors that can help you know if hiring a property manager is the best move.
1. Number of rental properties
Having to manage several rental units is often the critical factor when deciding to use a property manager. Being a full-time landlord takes up a lot of your time—but you only have so much time. The more rental units you own, the less time you have to look after each one. If you don't have a property manager, it could be impossible to keep on top of late rent, maintenance issues, complaints, and filling vacant units.
Basically, property management duties involve most of the tasks you do as a landlord.
2. Experience in property management
Some property investors hire a property manager at the outset if they've little experience of the day-to-day landlord tasks. For example, things can deteriorate fast if you get the wrong contractors, can't fill vacancies, or have problems keeping up with maintenance. In a worst-case scenario, you could find that you've inadvertently violated Fair Housing laws.
An experienced property manager ensure that properties are maintained to the high standard you expect
3. You don't have time to manage properties
Depending on the type of investment properties you own, managing them could take more time than you have. For example, suppose you don't live near your rental property. You must spend time traveling there to inspect them, interview potential tenants, and resolve tenants' issues.
Another thing to consider is vacation time. Who will look after your properties when you're on vacation?
4. Property management is stressing you out
Many startup landlords don't realize the stress that comes with managing properties and people. Even if you only manage a few rental units, you need to take maintenance calls 24/7. Tenants expect you to handle emergencies, problems, and complaints immediately. In some cases, you may have to miss important events to keep your tenants happy. Otherwise, you may get accused of being a "slumlord" if you can't resolve maintenance issues fast.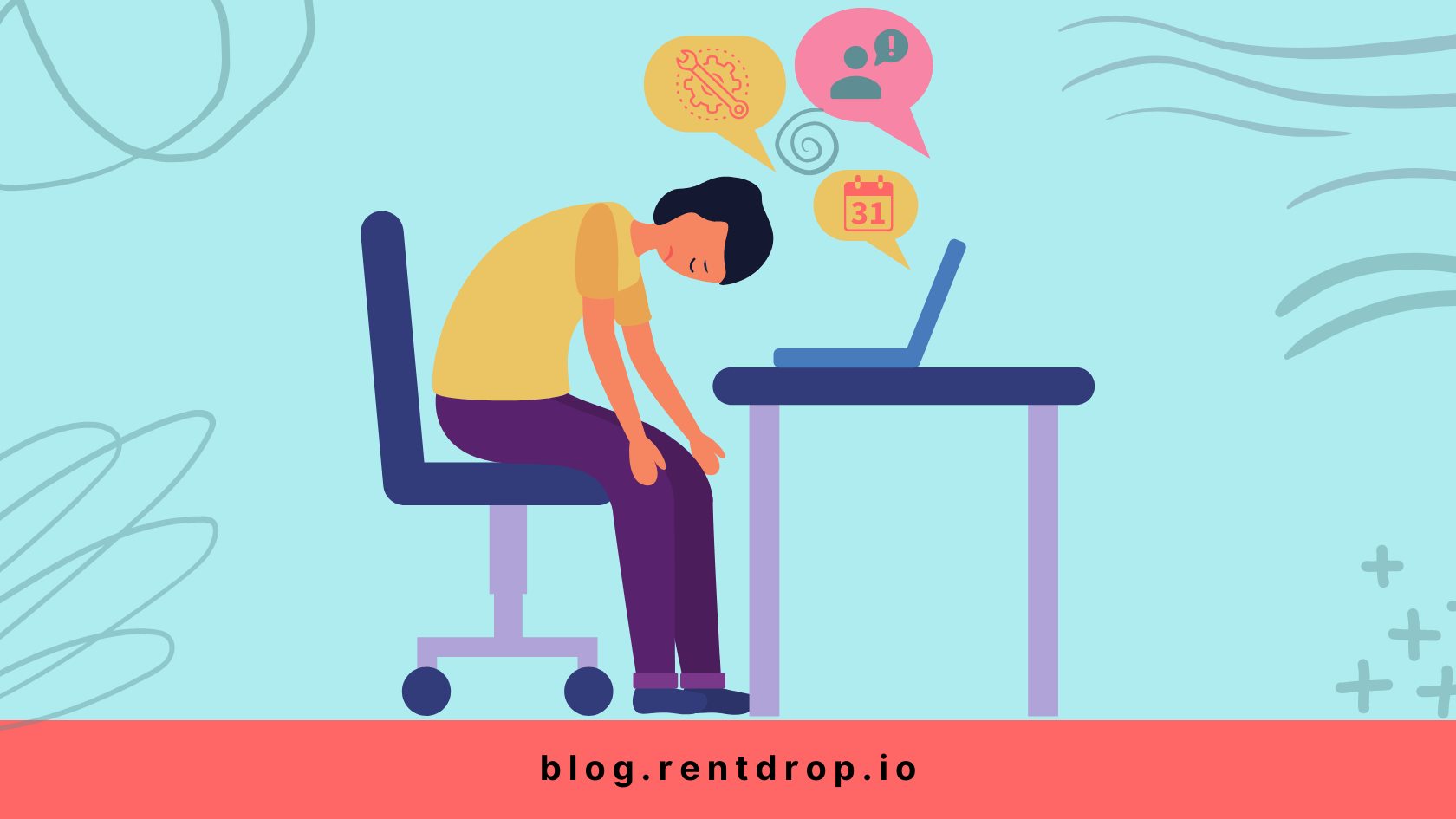 5. It's challenging to find high-quality tenants to fill vacant units
A high vacancy rate will eat into your profits fast. If you find that you're having difficulties filling vacancies, then a property manager can help. They usually have a network of contacts for marketing vacancies and finding maintenance professionals. Also, property managers understand the ins and outs of the screening process to ensure you get the best tenants in your properties.
You may find that the cost-benefits of a lower vacancy rate makes it worthwhile considering using a property manager.
6. Knowledge of landlord-tenant law
Knowing federal and state housing laws is vital if you want to run a successful landlord business. Every state has different regulations regarding security deposits, evictions, and what you can include in the lease agreement. Then there are federal laws to consider, such as the Fair Housing Act. The last thing you want is to be accused of discrimination if you ask prospective tenants inappropriate questions.
Also, if you have tenants who make frequently make late rent payments, you need to follow the letter of the law to evict them successfully.
7. Your budget — Can you afford to pay a property manager?
One of the most crucial factors to help decide if you need a property manager is your budget. Property management companies generally charge a fee of between 4 and 10 percent of the property's gross monthly income. The cost per unit greatly depends on how many units the manager looks after. If you only have one or two rental units, then expect to pay more per unit.
There may also be additional fees for extra services, such as finding tenants.
Rent Collection Apps that Help Manage Properties
Many new landlords, as well as experienced ones, use rent collection apps to manage their tasks. Some of the best online rent collection solutions incorporate many features included in a property manager's duties. If you only manage a few rental units, a rental app may be the ideal, cost-effective solution for your successful business.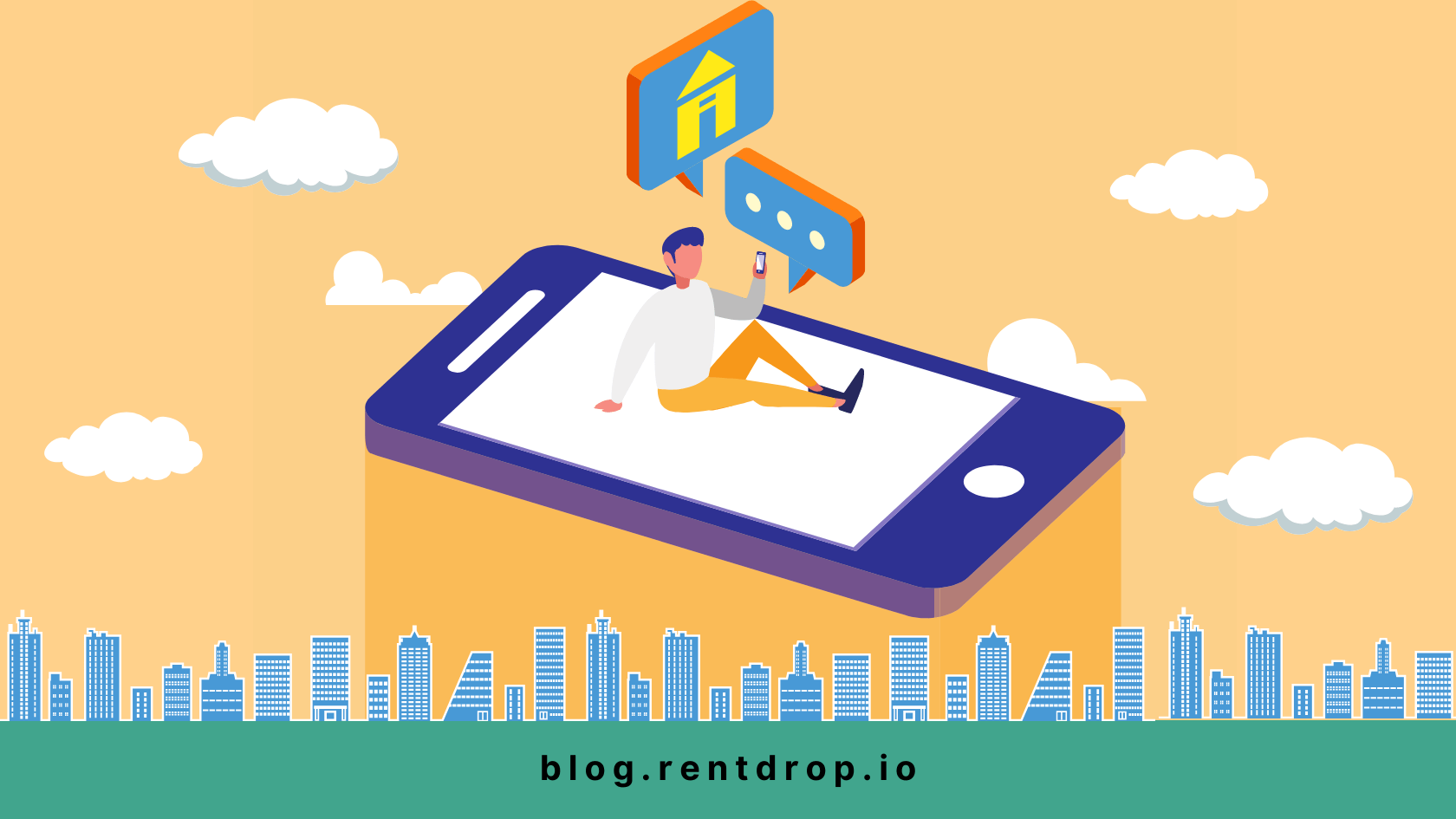 Property management features in rent collection apps
Using a rent collection app can help streamline the day-to-day running of your landlord business. In addition to collecting monthly rent online, rental apps can automatically calculate late fees, collect security deposits, and allow for communication with tenants.
Here are some of the property management features that the best rent collection apps include:
Process rental applications: Landlords can accept and process rental applications from prospective tenants. Information from the application can automatically be included in the rental lease agreement that the landlord and tenant sign electronically.
Background checks: It's possible to screen tenants using a rent collection app. The screening process can include background checks, criminal history, and credit reports.
List vacant units: When a rental unit becomes vacant, property management apps can automatically list the vacancy on the top rental listing sites.
Handle maintenance requests: Tenants can make in-app maintenance requests and send images and videos of the issue. The rental apps also keep a database of trusted contractors. It's also possible to assign tasks, monitor progress, and pay contractors.
After looking at the features of rent collection apps such as RentDrop, you may find that it's suitable for your needs.
Deciding on Hiring a Property Manager — In Conclusion
Depending on your rental business, you may not need to hire a property manager. If you manage a few units, a suitable rent collection app may be all you need. You can use the app to collect rent regularly, process rental applications, and handle maintenance requests. However, if you manage multiple units, then a property manager could be worth the financial investment.