Collecting rent payments is one of the most important aspects of being a successful landlord. Rental income is your cash flow—the lifeblood of your rental or property management business. A robust rent collection process ensures that you always collect rent on time.
Contents:
Of course, there is more to running a successful landlord business than just collecting rental payments. As a landlord, you must carry out thorough tenant screening, manage security deposits, negotiate lease agreements, and manage rental properties. Additionally, you may need to deal with late rent payments or even start an eviction process.
Online rent collection apps and property management software are excellent tools to help you run a successful rental business. The automated features of rental apps take away much of the hard work of being a property owner or landlord. Now you can collect rent online, calculate late fees, automatically collect rent, send rental payment reminders, and show your tenants' rental payment status.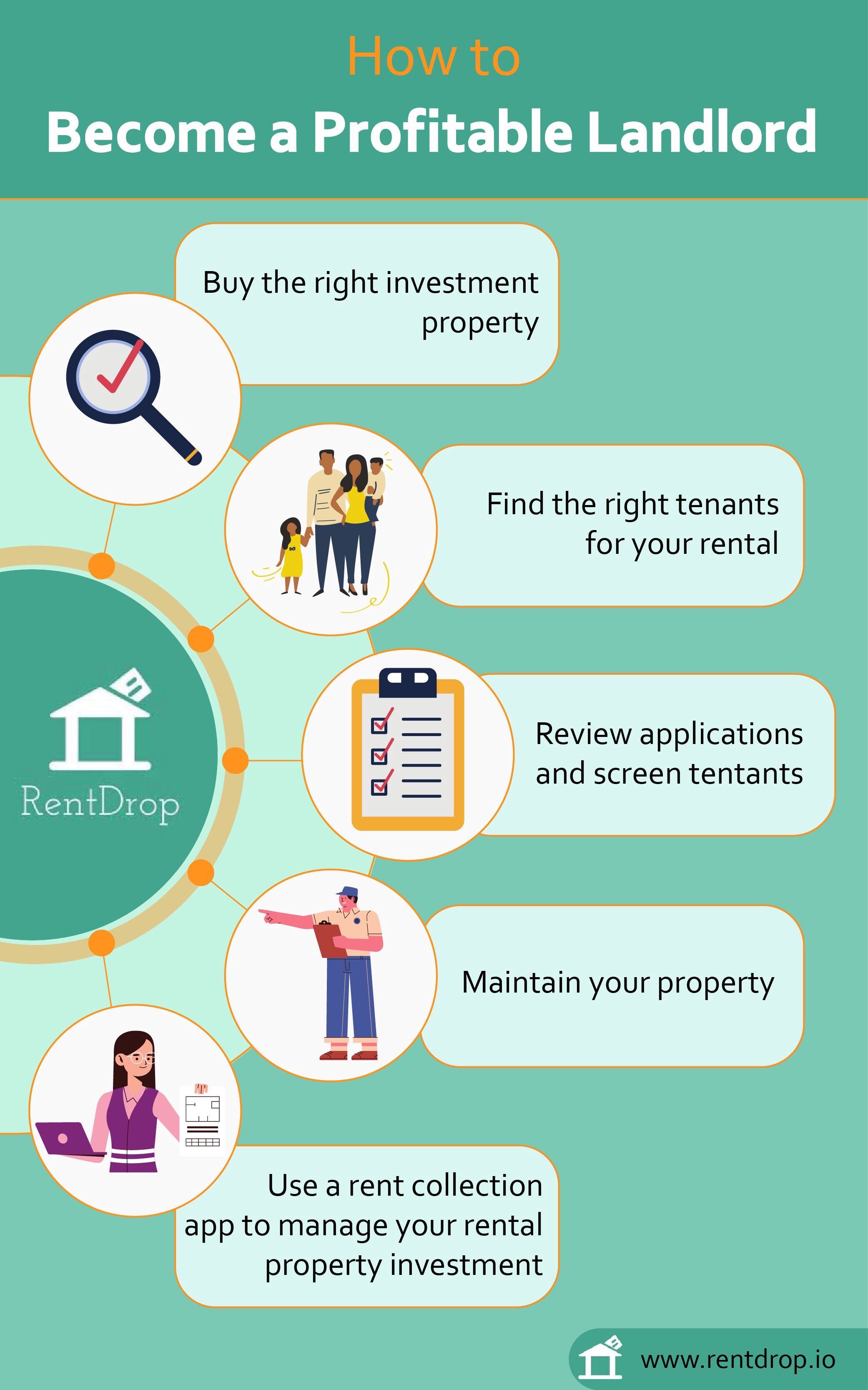 Getting your tenants to pay rent online also has tremendous benefits for them. Tenants can pay rent by debit card, credit card, or make ACH bank transfer payments. Additionally, the best rent payment apps allow tenants to submit maintenance requests, communicate with landlords, and report payments to credit bureaus.
What does it take to manage rental properties successfully? How do the most successful landlords collect monthly rent from their tenants? What should you know about landlord-tenant law to ensure that you always follow local regulations on rental housing?
This article is a complete guide for landlords on getting started and running a successful rental property business.
What Landlords Must Know Before Renting Property
Before you rent an apartment or house, it's vital to know how much you can charge for rent. Getting a rent estimate can help you decide if it's worth investing in a property. Also, you need to assess the fair market value of your rental units.
There is also another type of landlord—the accidental landlord. You may have inherited a property or decide that you will rent out your house. Getting an accurate rental estimate can help ensure that your rental unit gives you a healthy return on investments you make.
How Much Should You Charge For Rent? Use Online Calculators
Online rent calculators can help landlords assess a rental property's profitability. Some online calculators are perfect for evaluating the potential profit of an investment property. Other rent calculators are ideal for screening tenants to calculate if they can afford rent.
Here is a brief overview of the best rent calculators any landlord can use:
Cash-on-Cash (CoC) Return Calculator: The CoC return calculator is a simple way to gauge a rental property's profitability. The cash-on-cash return calculator uses your projected annual income and amount of cash investment. The result is a percentage that represents how profitable a rental unit could be.
Gross Rent Multiplier (GRM) Calculator: The GRM calculator compares the potential profit of similar rental properties. To evaluate properties, you need to enter their projected gross income and market value into the calculator.
Rent-to-Income Ratio Calculator: Calculating a tenant's rent to income ratio can help evaluate a tenant's ability to pay rent. A good rule of thumb is limiting rent to 30% of a tenant's income. If rent is greater than 30% of their income, they may not be able to afford the unit. Making sure that tenants can afford rent before they move in is a crucial part of a potential tenant's screening process.
Prorated Rent Calculator: Calculating prorated rent is essential when tenants don't occupy a rental property for a full calendar month. The prorated rent calculator works out the daily rental rate and applies this to the number of days the tenant is in the rental unit.
RentDrop has several rent calculators to help startup landlords calculate how much rent they can charge on a property. There are also calculators to help evaluate a tenant's ability to pay rent.
How to Assess the Fair Market Value of Your Rental
The Fair Market Value of a rental unit is the estimated rental price, based on the neighborhood and number of bedrooms. The fair market rent—also called "going rate"—also depends on the rental market. Landlords must work out the optimal rent price to attract the best tenants and keep units occupied.
Maybe you are wondering: "how much can I rent my house for?" The answer is to determine the fair market value of your home.
The market rent value is basically how much tenants would be willing to pay in rent for your property. The best way to assess your rental unit's fair market rent is to see what other landlords are charging in your area. You will also need to consider the type of property—multifamily property or single-family property—and the number of bedrooms.
There are two reasons why determining fair market value is essential:
To avoid overcharging rent—Charging more than similar rental units in the neighborhood leads to increased vacancies. Dealing with vacant units disrupts cash flow and causes severe financial difficulties for landlords.
To avoid undercharging rent—To be a successful landlord, you need to charge enough rent to sustain healthy cash flow. You need to cover expenses—taxes, property maintenance, and salaries. Also, your landlord business should be profitable.
Fair Market Value is also what the Department of Housing and Urban Development (HUD) uses for tenants who rent under Section 8. HUD Section 8 is the federal rental assistance for low-income families.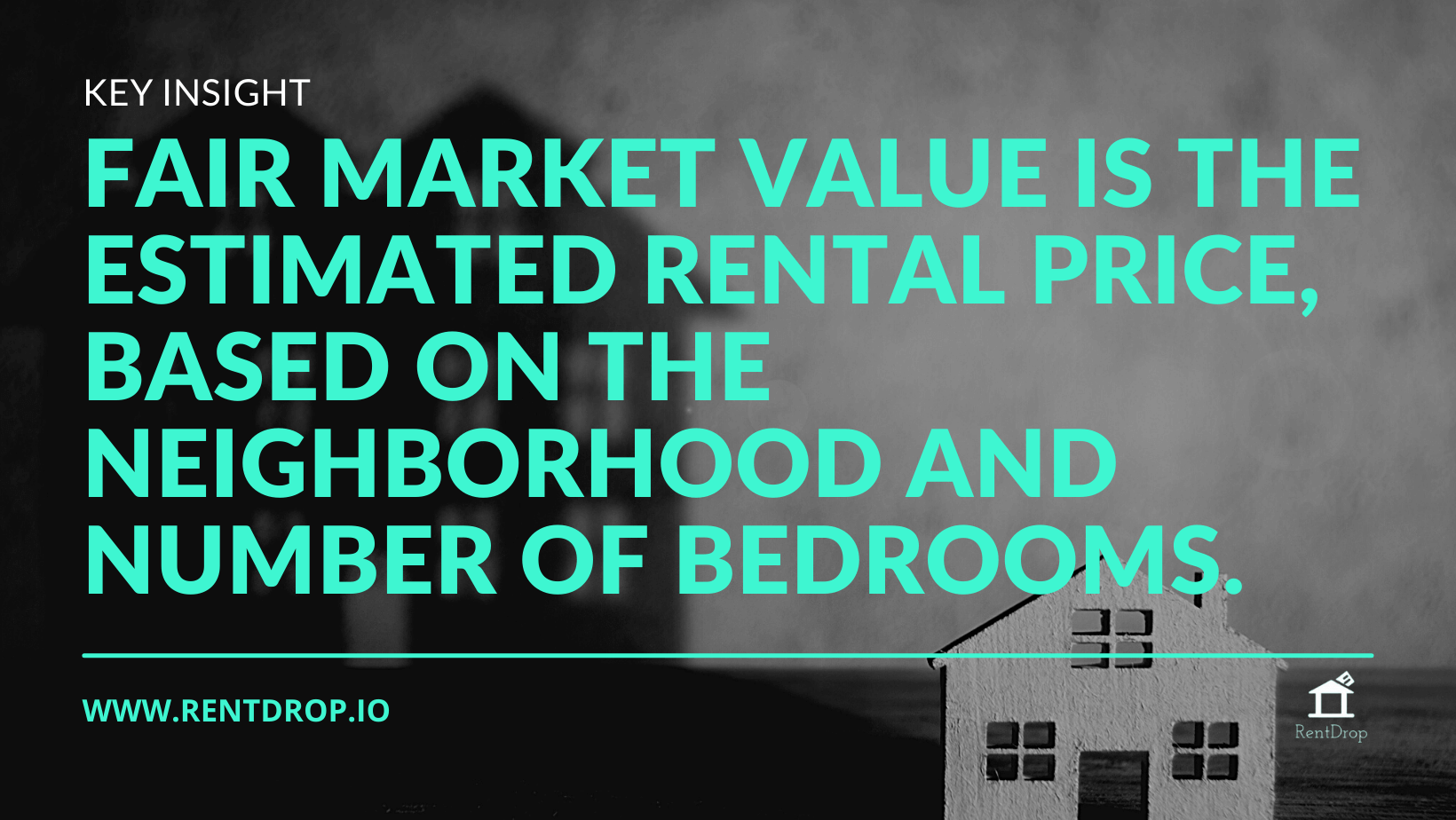 Should You Rent to Section 8 Tenants?
Landlords must consider the advantages and disadvantages of renting to Section 8 tenants. Under HUD Section 8, people on low-income can apply for housing subsidies. Eligible renters get housing vouchers to pay for between 40% and 70% of the rent. What the pro and cons of renting to Section 8 tenants?
Advantages of being a Section 8 landlord: The main benefits of Section 8 tenants are on-time payments, lower vacancy rates, and the potential to charge higher rents.
Disadvantages of being a Section 8 landlord: The reasons why many landlords choose to avoid Section 8 tenants are more bureaucracy and more inspections. There's also the risk of attracting tenants who have unstable incomes. Also, it can be more challenging to start an eviction process on Section 8 tenants.
How to Negotiate Lease Agreements with Tenants
The lease agreement is the foundation of all landlord-tenant relationships. The rental agreement outlines all the rules that both parties agree to follow. The written rental agreement or lease should include the amount of rent, length of tenancy, security deposits, and maintenance responsibilities.
Before renting out your property, you should determine the type of lease you offer. A lease agreement lasts for a specific period—usually one year. During this time, you can't make changes to the lease agreement. A rental agreement is generally on a month-to-month basis. You can make changes to the rental agreement, as long as you give tenants proper notice—usually 30 days.
Here is a list of all the main terms you should include in any lease or rental agreement:
Names of the landlord and adult tenants: Naming all tenants and have them sign the lease makes them legally responsible for fulfilling the lease terms.
Occupancy limits: It's vital to set limits on how many adults can live in the rental premises. Also, include limits on subleasing to avoid problems with tenants.
Tenancy term: Outline the tenancy terms. Is it a month-to-month rental agreement or a lease agreement?
Rent: Specify the amount of rent, when it is due, and your policy on late rent fees. At this time, you should negotiate with your tenant about the advantages of paying rent online.
Security deposits: Your rental or lease agreement should specify the amount of security deposit and how to use it. You should find out what local and federal laws state about the amount of security deposit you can charge.
Right of entry: The agreement should outline the times when you have the legal right to access the property. You should state how much notice you will give tenants.
Restrictions on illegal activity and disruptive behavior: Clearly state what is allowed and prohibited in the property. It's appropriate to prohibit drug dealing, criminal activity, and excessive noise.
Pets: If you decide or allow pets, clearly state what kind of animals you will allow and any restrictions. For example, a lease clause can limit animal size.
Property damage Your agreement should state who is responsible for damage that exceeds regular "wear and tear."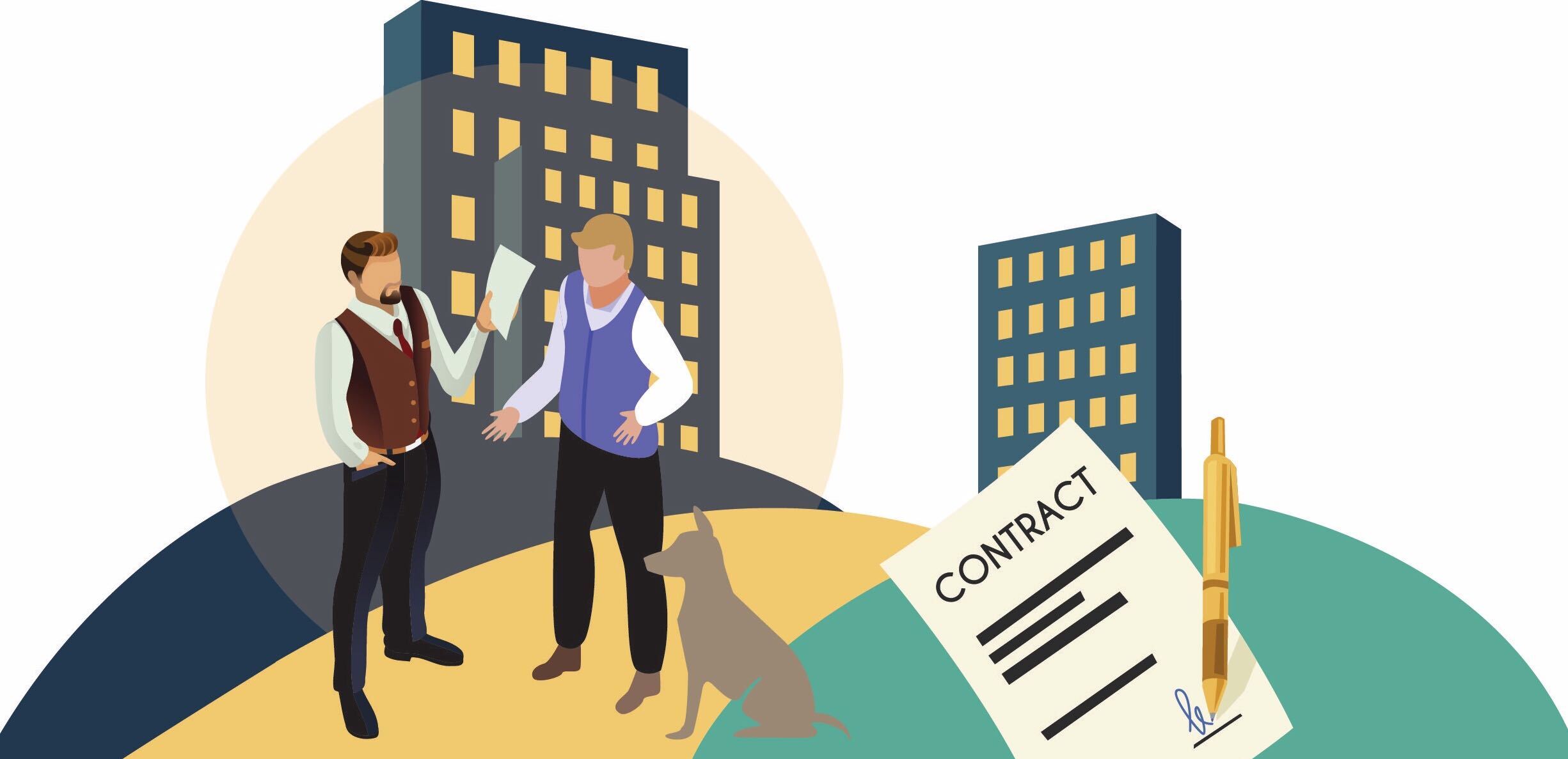 The Benefits of Prorated Rent
Prorated rent is the amount of rent you charge a tenant for occupancy during part of the month. Calculating prorated rent is necessary when a tenant moves in or moves out on a day other than the first month. Prorated rent calculators help landlords work out a daily rental amount to charge tenants.
Successful landlords usually offer tenants prorated rent rather than charging for a full month.
How to Manage Security Deposits
Security deposits give landlords a financial guarantee that they won't suffer financially due to a tenant's bad behavior. Although not required by state law, security deposits are legal in all states. However, landlords need to handle security deposits properly. This may mean holding security deposits in a separate bank account.
The best rent collection apps allow landlords to collect the first month's rent and security deposits separately. For landlords, it's crucial to remember that the security deposit remains the tenant's property. Also, state laws may require you to hold the deposit in a bank account that generates interest.
A contentious issue in landlord-tenant relationships can be when to return security deposits. There are generally four reasons where you can withhold all or part of the security deposit. These are:
Renters who terminate the lease early
Nonpayment of rent
Not paying all utility bills
Damage to the property
Even if you can legally keep all or part of the security deposit, you will have to send the previous tenant an itemized bill. This document should list the security deposit sum, the cost of paying utilities or repairing the unit, and the amount returned—if any. Following these guidelines help you avoid common mistakes with security deposits.
The best way to collect security deposits is by using an online rent collection app, a money order, or a cashier's check.
Why Offer Tenants Flex Pay
Offering tenants flexible terms to pay rent can lead to fewer evictions. Landlords can allow tenants to make two or even three regular payments during the month. This kind of flexible rent payment plan benefits self-employed tenants or those working in the "gig" economy. It can also help some renters budget their rent payments easier.
According to the National Multifamily Housing Council (NMHC), flexible payment plans are the way forward for many tenants. After the coronavirus pandemic in 2020, many landlords found that giving tenants "flex pay" rent options helped them stay in the property.
Online rent collection solutions such as RentDrop allow for flexible bi-monthly payments and credit card payments.
As a responsible landlord, it makes sense to negotiate rent payments in the lease. You may be able to match payment schedules in line with your tenant's income flow to let them pay twice a month rather than monthly.
Why Paying Rent Online is the Best Rent Collection Method?
Collecting rent online is easier, faster, and more secure than paper checks. Landlord and property managers find many more advantages in getting tenants to pay rent electronically. The good news for landlords is that rent collection apps do more than just collect rent payments. Since most people pay their bills online anyway—why not rent?
Here are the main advantages of collecting rent online:
Easier: Online rent collection is a win-win situation for landlords and tenants. Tenants can make instant ACH bank transfers or card payments. The good news for landlords is that the money is usually instantly in your bank account.
Avoid late rent: Tenants are more likely to pay rent on time if they use an app. You can send payment reminders when rent is due. Also, tenants can set up automatic payments or money transfers to avoid forgetting to post that all-important rent check.
Status payments: The best rent collection apps monitor a tenant's payment status. Simple dashboards give landlords a complete overview of all rental payments.
Stay organized: Rent collection software helps landlords stay organized. As well as their payment status, you get an overview of vacancies, leases, and even screen tenants from the app.
Improve landlord-tenant relationships: A significant benefit of online rent collection is that you avoid unpleasant confrontations—automated software results in fewer mistakes and less confusion. Also, you can communicate with tenants directly from the app.
How Online Rent Payments Options Work?
Online rental payment options allow tenants to choose from multiple electronic payment options. Paying rent by credit card, debit card, or direct bank transfer means it's easier for tenants to pay rent. After filling out their details, the money transfer happens almost immediately to your bank account.
How to Get Your Tenants to Pay Rent Online
Many landlords who appreciate online rent collection benefits may find it challenging to get renters to pay rent online. A surprisingly large number of tenants still prefer sending paper checks for rent. As a landlord, you must convince your tenants of the benefits of paying rent online.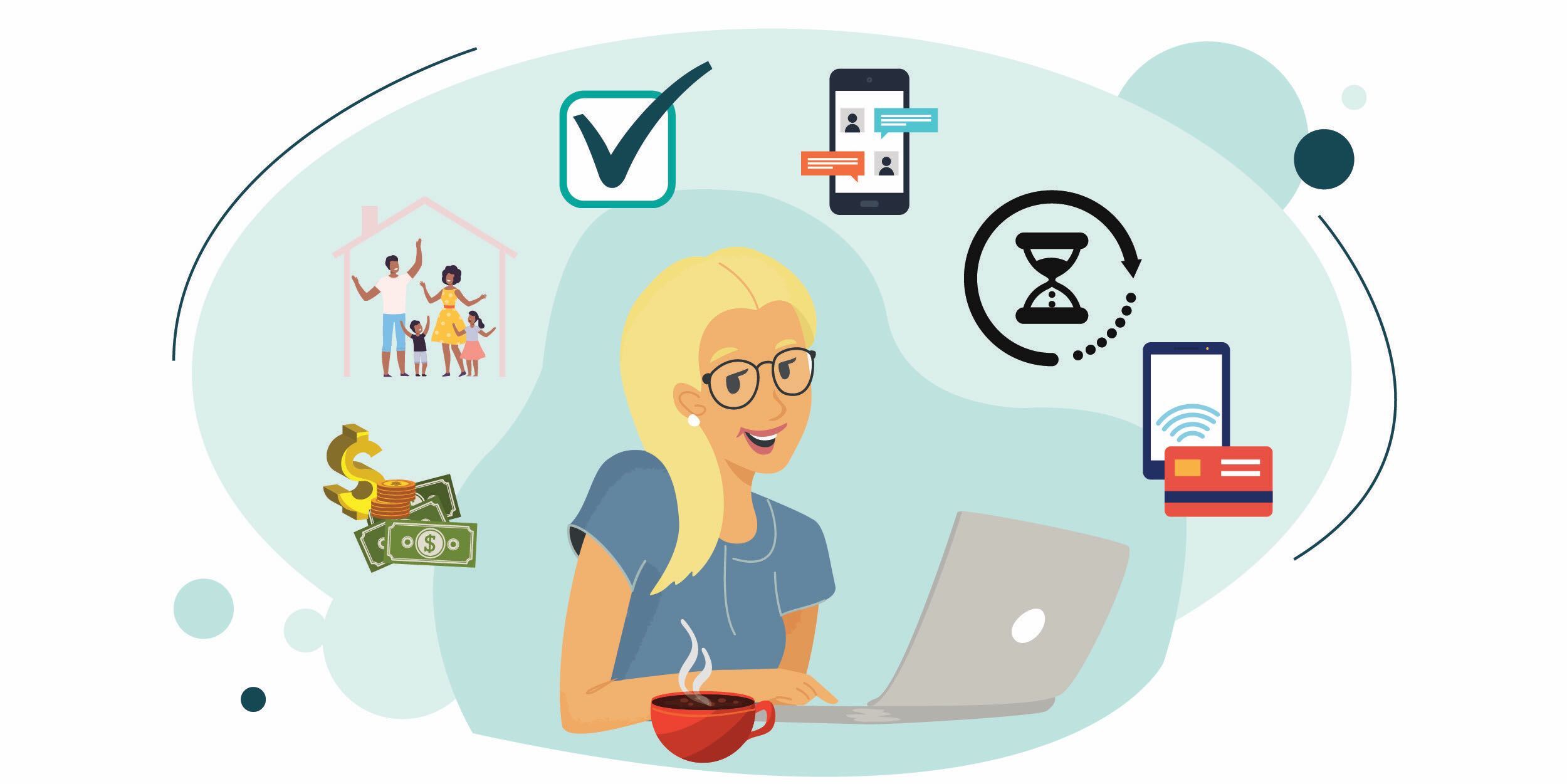 How can you convince tenants to pay rent electronically rather than by check?
Here are a few tips to help convince your tenants to pay rent online:
Make online rent collection free: Show your tenants that the rent collection app you use won't incur any transaction fees or add-on charges.
Discuss online payment options when negotiating the lease: Ensure that tenants know the benefits before signing the lease. If state laws allow, you can specify that renters use electronic rather than cash rental payments.
Emphasize the benefits: Tenants can set up automatic reminders, automatic payments and easily track their payments. Also, they can make maintenance requests via that app.
Paying online is safer: Despite worries about fraud, online banking is safer than outdated paper checks. The U.S. Government says that electronic payments are "faster, safer, and more convenient than paper checks."
Offer discount incentives: You can offer discounts for prompt rent payments or using your approved rent collection app. After all, tenants who pay online ultimately save you time, money, and stress.
How Successful Landlord Manage Rental Properties
The way you manage rental properties determines your success as a landlord. Managing rental accommodation involves everything from screening prospective tenants to collecting rent and maintaining your real estate investments. In many cases, rent collection apps can help to lower your workload.
The three main aspects of managing rental properties are the following:
Managing tenants: This involves collecting rent, charging late fees, handling complaints, and carrying out background checks. In some cases, you may need to start eviction proceedings on delinquent tenants.
Managing property maintenance: You need a schedule for regular maintenance and ensure emergency repairs are done promptly.
Managing finances: Successful landlords have a robust system to manage rent collection, pay taxes and utilities, and keep accounts in order.
Let's look at the primary responsibilities of being a landlord and what's involved in the rental process.
Rent collection
Collecting rent each month is vital whether you manage a few rental units or a large multifamily building. You should set due dates, establish grace periods, and have a late fee policy. Rent collection apps can automate all aspects of the rent collection process.
Late fees
If tenants don't pay their full rent, you should have a policy for charging late fees. Having late fee payments in the written lease agreement is an incentive for current tenants to pay rent on time.
Process rental applications
Rental applications should be in line with the Fair Housing Act so that you treat all prospective tenants the same. The rental application should include information about their current and prior residences, employment history, proof of income, and authorization to carry out tenant screening.
Carry out background checks
It's vital to screen potential tenants thoroughly to be a successful landlord. Background checks could involve checking criminal history, bankruptcy issues, and previous evictions. Also, getting a credit report to see the tenant's credit score can help ensure they are low-risk tenants.
eSign lease documents
eSigning documents is a secure, safe, and legal way to speed up the rental application process. Many property management apps allow you to process and sign documents electronically.
Security deposits
Security deposits give landlords financial guarantees that tenants will take care of the property. Although not required by law, collecting a security deposit means that you can pay for any extras costs a former tenant causes. It's crucial to discuss security deposits when negotiating rental leases.
Rental listings
An essential aspect of managing rental homes is to calculate a fair rent price and list your unit. Rental listings should use high-quality images and accurately describe the property. There are many sites where you can list apartments, condos, homes, and student accommodation.
Maintaining rental units
A vital task for any landlord is to keep rental properties well-maintained. Keeping properties in good order requires preventive maintenance and promptly responding to tenant's essential repair requests.
Remember, rental units with serious maintenance issues could result in tenants suing landlords for breaching local housing laws.
List vacancies
It's vital to list rental units as soon as you know they will become vacant. Vacant properties are expensive to maintain and can eat into your profits.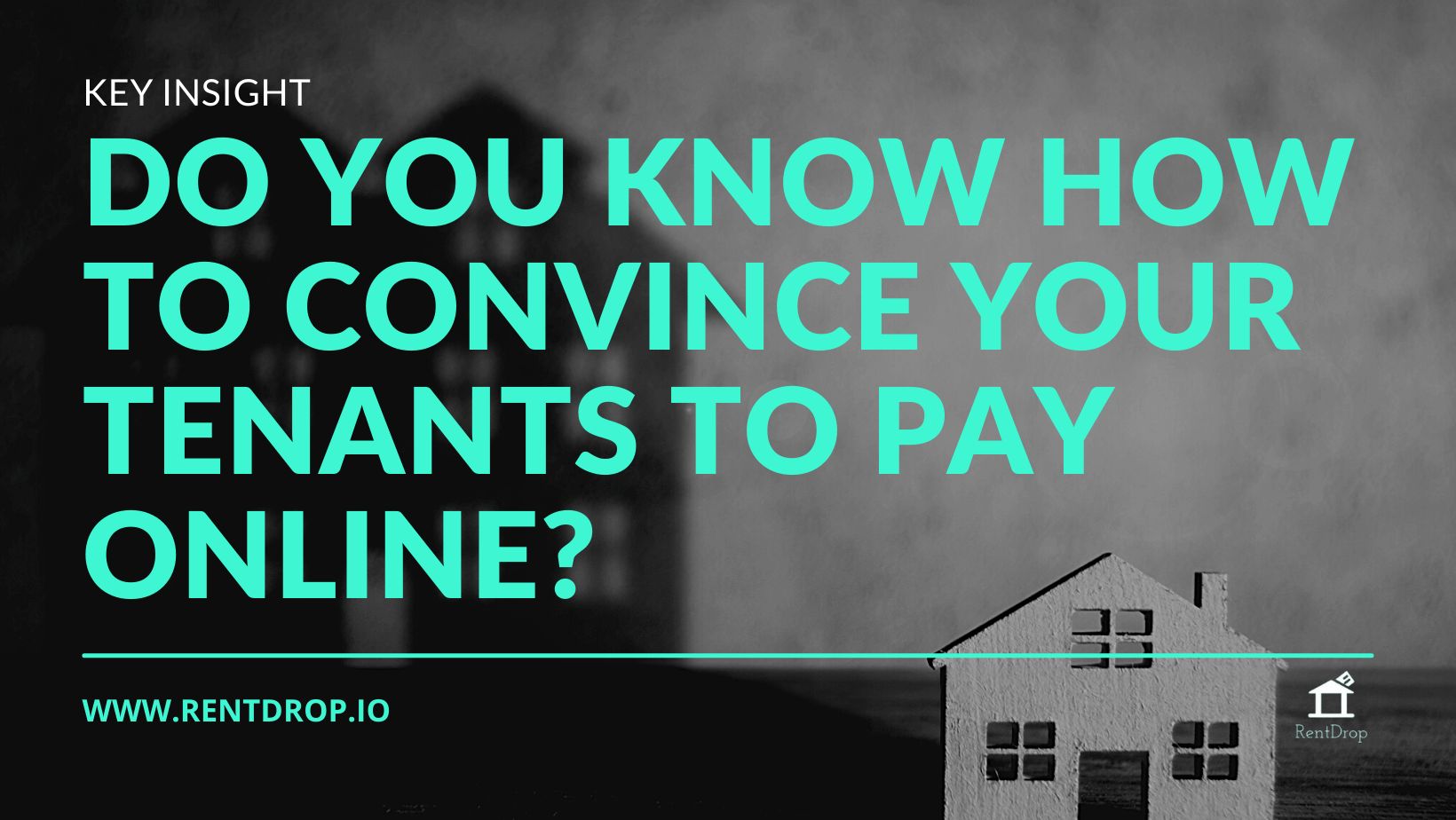 The Pros and Cons of Using a Property Manager
At some point in your career as a successful landlord, you will ask yourself: "Should I hire a property manager?" As your rental business grows, you may find that managing rental units takes up more of your time. However, using a property manager costs money and can be expensive.
To help you make a decision, here are some of the pros and cons of using a property manager:
Pros of using a property manager
Saves time: If you are managing many rental units, you may not have the time to care for them properly. Maintenance issues can build up, and tenants can become dissatisfied.
Reduces stress: With a professional property manager, you leave all the pressure on them. You don't have to take calls at 3 a.m. because there's a burst pipe in a property.
Grow your rental business: It's easy to scale up your business if you use a property manager to look after multiple properties.
Cons of using a property manager
Cost: It costs money to use a property manager, sometimes up to 10 percent of the property's gross rent. Although the price is tax-deductible, small landlords have to weigh up the pros and cons of paying for someone to manage their real estate investments.
How to Deal with Late Rent Payments — Five Solutions
Dealing with late payments is one of the common issues between landlords and tenants. There can be several reasons why tenants pay rent late. For example, a tenant could lose their job, face substantial medical bills, or just be forgetful. Whatever the reason, late payments are a breach of the rental agreement.
What is the best way to handle late payments? Here are five tips for landlords to deal with late rent:
1. Make it easy to pay rent online
First, make it easy for tenants to pay rent—preferably online. Apps for rent collection allow tenants to set up automatic payments when rent is due. They also have several ways to pay rent—credit or debit cards, money orders, ACH bank transfers, and more. This avoids all the problems associated with processing rent checks.
2. Communicate with tenants
Proactive, positive communication can help to reduce the frequency of late rental payments. Use the rent collection app to set up automatic payment reminders. But if rent is late, contact your tenants immediately. Maybe there is a misunderstanding, or possibly the tenant has financial difficulties.
3. Charge late fees
The rental agreement should have a clause about grace periods and late fees. You should always apply the late fee charge after the grace period—even if there's a legitimate reason for paying rent late. This helps to avoid late rent in the future.
4. Set up flexible payments
It can be advantageous for landlords to have a "flex pay" policy for collecting rent. For example, you could collect rent twice a month if that works out better for the tenant.
5. Send a late rent notice
Sending a notice of late rent is essential because keeps the landlord-tenant relationship official. The Late Rent Notice is also an official document that you can use in case you need to start eviction proceedings for repeated late payments.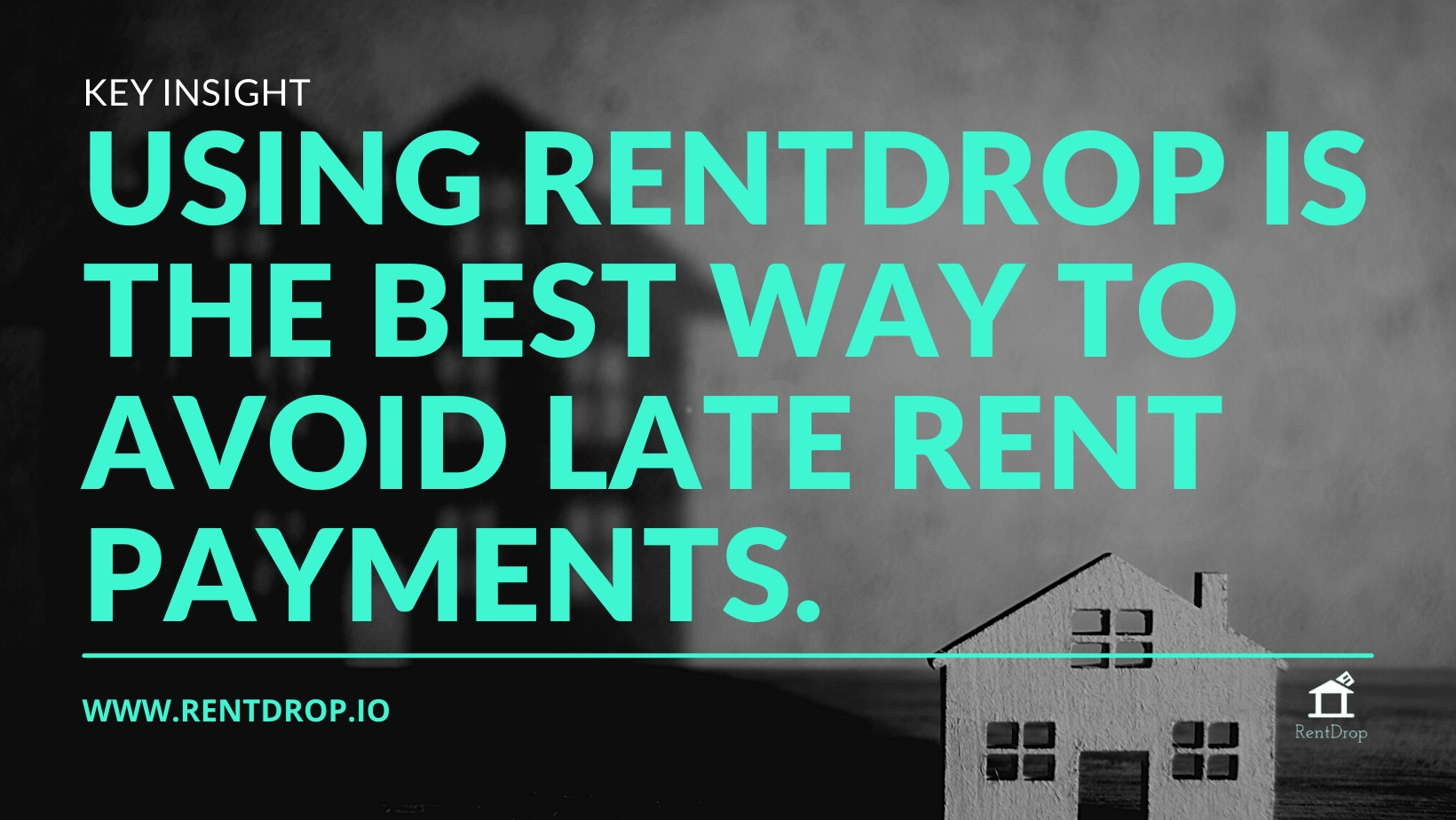 Landlord-Tenant Law — What You Must Know When Ending a Tenant's Lease
At some point, the tenant's lease comes to an end, and they move on. In most cases, a tenant decides to move to another property, they give their landlord due notice and move out without any hassle. The landlord then returns the security deposit and starts interviews with prospective tenants.
However, in some cases, it becomes necessary for landlords to evict a tenant. The most common reasons for starting eviction proceedings are failure to pay rent, violating the rental agreement, or breaking the law.
Tenants are not bound to the rental contract if landlords violate the lease terms.
Before landlords take any legal action against tenants to remove them from the property, it's vital to know that local landlord-tenant laws say about evictions.
The Eviction Process
Eviction lawsuits against tenants involve gathering documented evidence about lease breaches, filing for eviction in the local court, and getting a court order for eviction.
Landlord-tenant laws are complicated and vary from state to state. According to Cornell Law School, there are six types of rules that govern residential evictions. These are:
Federal law
Common law
Court rules
State law
Local law
Lease agreements
How the eviction process works
In most cases, landlords have to provide delinquent tenants with a formal Notice of Eviction. The most common termination notice requests tenants to resolve the violation or quit the unit.
For example, if the eviction notice is due to nonpayment of rent. The landlord can give a set period to pay rent in full. If the tenant complies, then the landlord cannot evict them.
Landlords can file an eviction lawsuit if tenants fail to fix the issue by not paying rent in full or resolving the lease breach. The judge will examine the evidence and make a ruling. If the judge rules in the landlord's favor, the court serves an eviction order, and the tenant must vacate the property—usually within three days.
If the tenant remains in the property, the landlord can enlist the local sheriff's help, who will forcibly get the tenant out of the property.
How to avoid tenant evictions
It's always a good idea to avoid evicting tenants if possible. Evictions are costly, time-consuming, and stressful. Here are some tips for landlords to prevent evictions:
Always thoroughly screen tenants before signing lease agreements.

Offer a "cash for keys" deal to get tenants out fast.

Use a rent collection app to streamline the rental payment process.

Offer a payment plan for good tenants who have temporary difficulty paying full rent.
Avoid partial payments when evicting tenants
During the eviction process, it's a good idea to avoid accepting partial payments. In most states, the court views partial rent payments as intent to pay full rent. An important thing to remember is that you agree to let the tenant remain in the property when you accept a partial rent payment. You are back to the start of any eviction process.
To avoid tenants making partial payments, successful landlords use rent collections apps. Even though tenants can pay online using services like PayPal, Venmo, or Cash App, they are not suitable for landlords. For example, landlords can't refuse payments. So, a tenant could make a partial payment to halt the eviction process.
A Landlord's Guide to Renting Properties: In Conclusion
Landlords are busy people who have to manage tenants, keep up with property maintenance, and manage their finances. Because much involved in renting properties, successful landlords use the best rent collection apps available. Online rent collection services automate payments, manage leases, collect security deposits, manage maintenance requests.